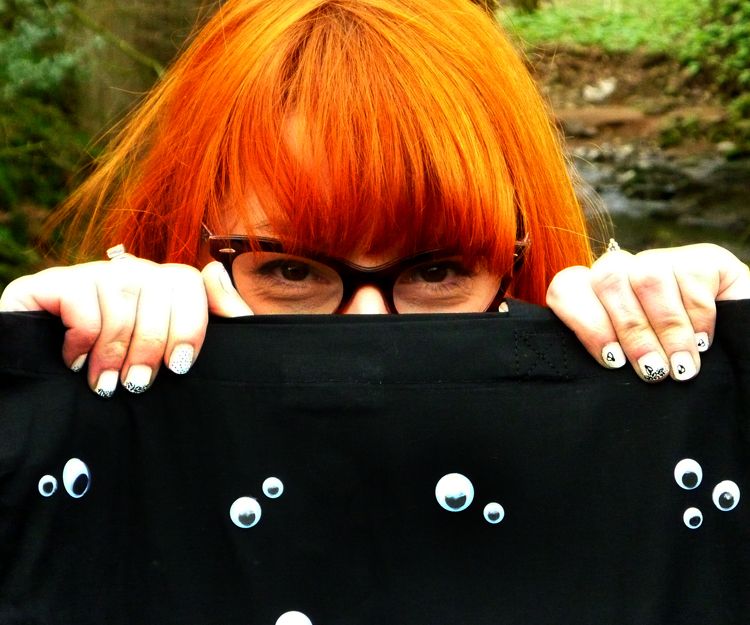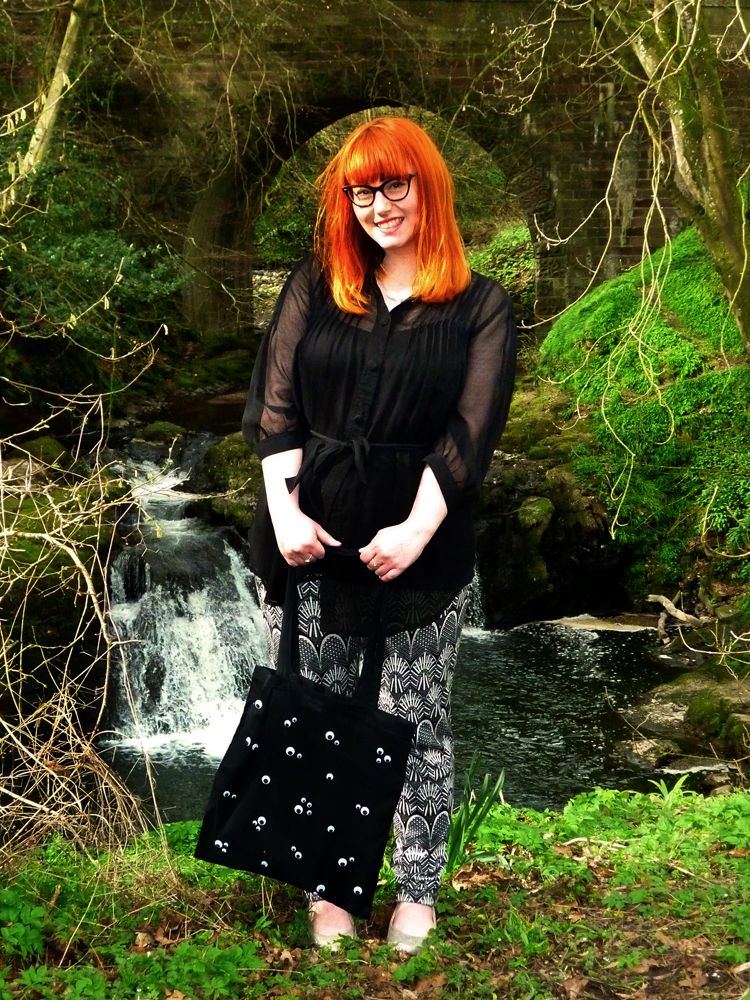 Blouse | Charity Shop
Vest top | Primark
Trousers | TK Maxx
Shoes | Topshop
Tote bag | bag from Ebay with design by me
Rings | Also made by me
After
DIYing
my my very own black tote bag last week I thought I'd take it out for a spin. To go with the simple googly eye design I put together a simple monochrome outfit. What can I say, it's a colour combination that works. To stop it all looking a bit dull I found a nice lush green spot to take some pictures and my relatively fresh dye job helped to add a splash of colour.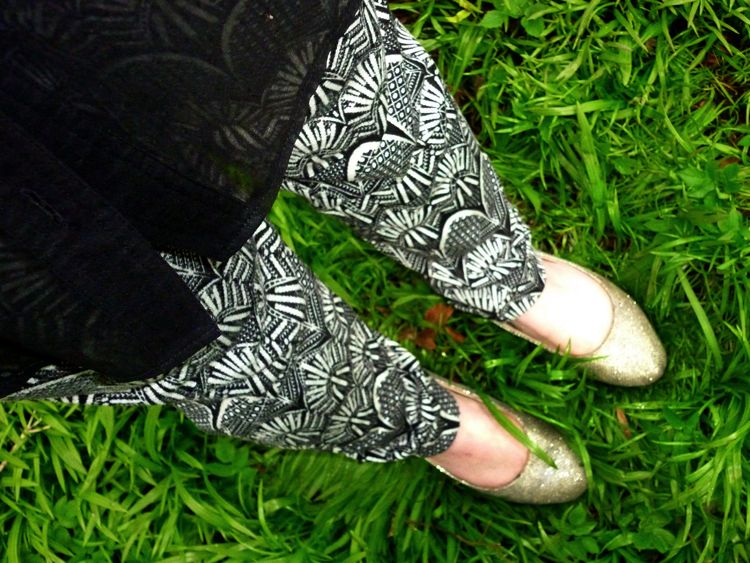 I've found myself very attracted to patterned trousers recently. I'm not convinced they're the most flattering thing I could chose to wear but they are definitely a lot more fun than boring jeans. This pair are from TKMaxx and have to be the comfiest trousers ever. It's like wearing pyjama bottoms all day long! The sewing quality of them is a bit pants, and I'm pretty sure one leg is slightly longer than the other, but they are still a dream to wear.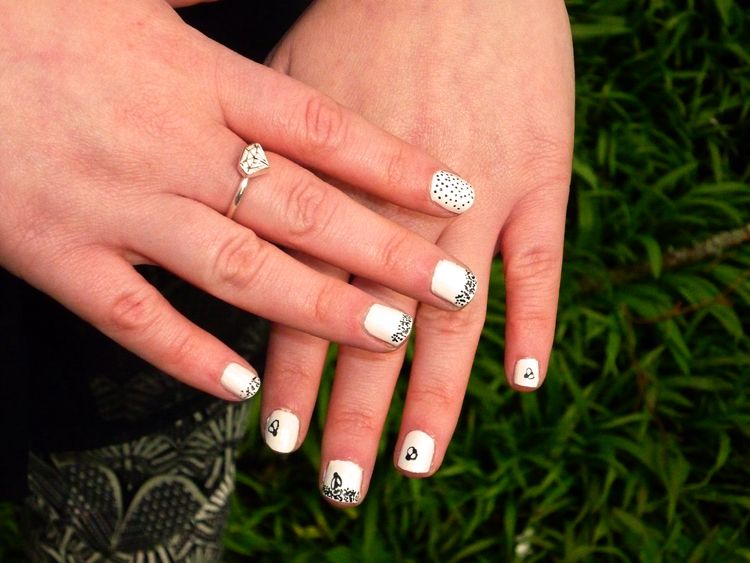 The rings I'm wearing are also DIY'ed by yours truely. Both were made during evening classes at
Vanilla Ink
. If you're in or around Dundee I thoroughly recommend signing up to one, very friendly folk and you get to take home something super unique made by your own fair hands. I'm not quite sure what I was trying to achieve with my nail art. I was trying to tie in with the whole monochrome theme and ended up doodling flies and dots.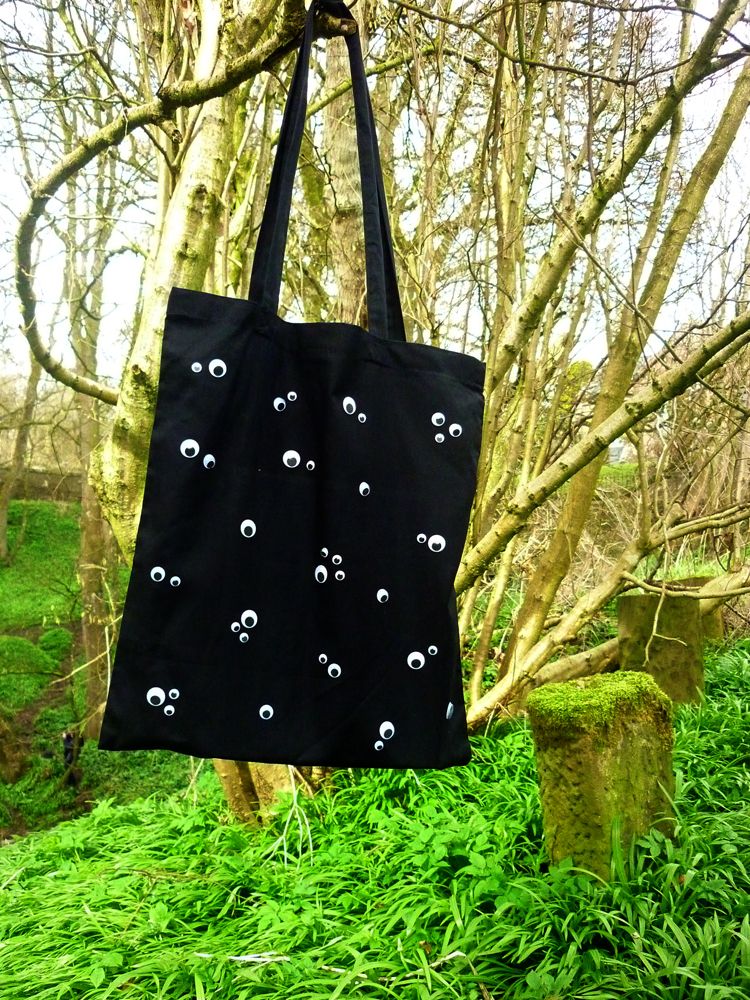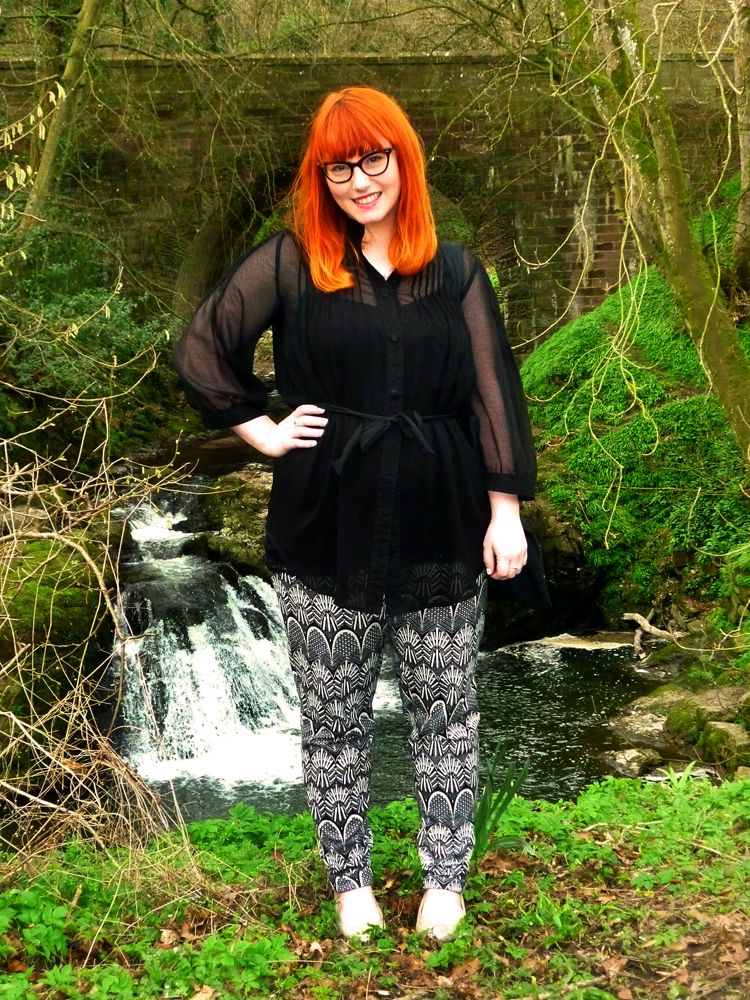 Big thanks to Ross Bull for snapping these photos for me. Do check out his blog
Backwards to the Modern World
for some photography themed chatter.