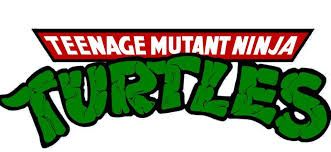 Dress | borrowed from Helen's sister
Shirt | Primark
Shoes | Office
Belt | Dorothy Perkins
Collar Clips |
Kitsch Kitty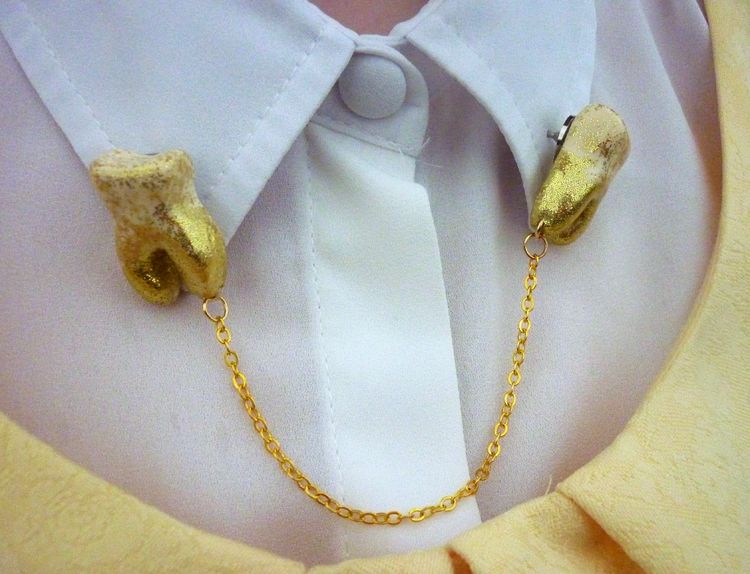 Each month I look forward to the
Unlikely Style Icons
feature in
Company
magazine and it has inspired us to have a go at our own. They choose something you wouldn't immediately associate with fashion trends and use it as inspiration for a look. It's not intended to be a costume, just a theme for a look. Normally Company use this as a wishlist, but we decided to put together a whole look each.
Helen chose this childhood favourite 1980's TV show,
Teenage Mutant Ninja Turtles
(or for us delicate Brits,
Teenage Mutant Hero Turtles
).
Helen chose a turtle (look out for her post on Friday), so I had the job of tackling the telelvision reporter,
April O'Neil
. As a child, I always wondered why a news woman wore hideous yellow utility overalls but as an adult, I realise that the skin tight jump suit is a lot sexier than I remember!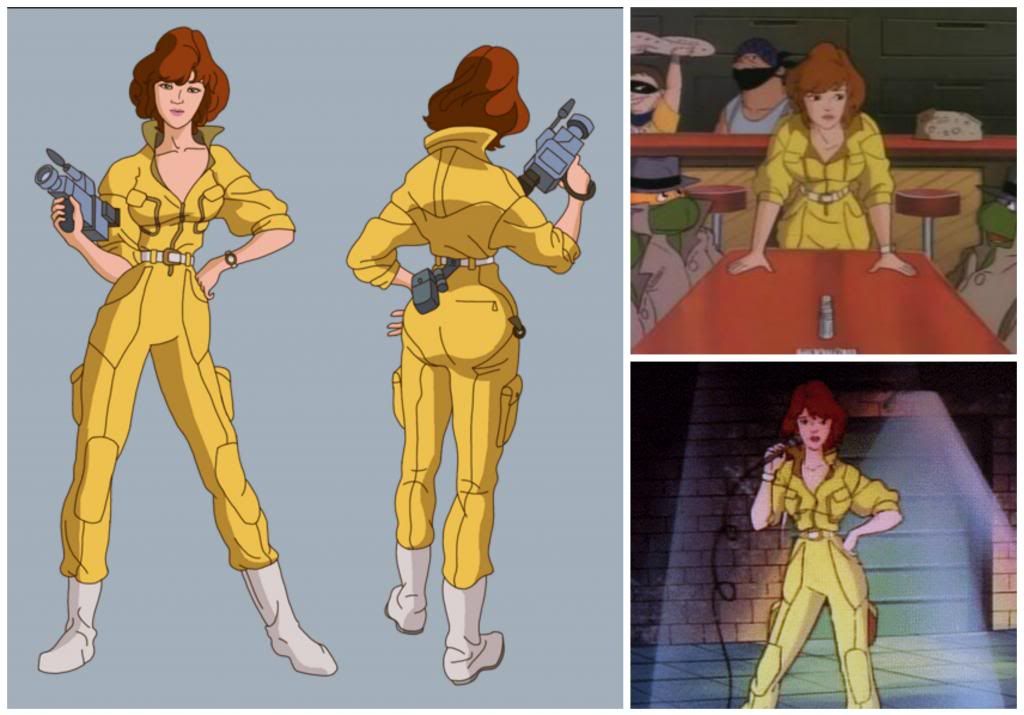 Steering away from this, I decided on tackling the block yellow colour and turning into a girlier (and more me) dress. I paired it with a blouse to keep the collar shape and make the look modern.
The white boots weren't a problem at all- I'm always looking for an excuse to get my favourite Office shoes out. The glitter teeth collar clips are just the little touch of me in this look. They are the fabulous Kitsch Kitty ones from my
Spring wish list
.
To get a real TMNT feel, we shot this week's photographs at the derelict
Cockenzie power station
in East Lothian. It's next to the sea and very windy but it was a lot of fun. Unfortunately it was coal- powered, not nuclear, so we didn't gain any super powers ourselves but we did get a craving for pizza afterwards so that pretty much makes us ninja turtles, right?
This was a really fun project so we are thinking about rolling it out again. I've already chosen my
unlikely Style Icons
so look out for the posts soon.
Do you have any unlikely style icons?