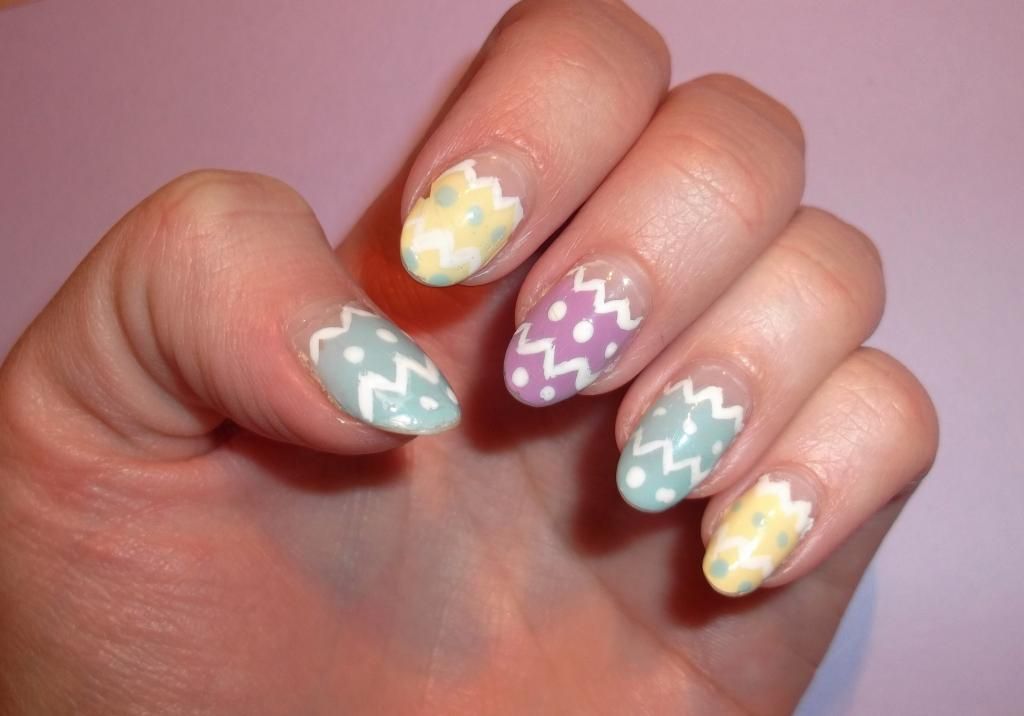 Here is my latest 'cracking' attempt at nail art. Har har.
I love the colours of these Easter inspired nails. And now that I finally have a nail art pen (Models Own in white) I wanted to do a traditional painted egg pattern.
I ended up leaving the base bare so that they look like little cracked eggs. So adorable!)
To re-create this look just follow these simple steps:
1.) Prep your nails and use a base coat. I always use Revlon Quick Dry Base Coat
2.) Paint 3/4 of the nail in your chosen colours. I used two thin coats of Barry M pastel polishes for nice even layers.
4.) Using a nail art pen, zig zag for cracked shell and repeat half way up.
5.) Dot in between to finish the pattern.
6.) Finish with a clear topcoat.
7.) Be adorable!
I'd love to see any of your efforts. I don't want to take mine off!