We have been spending all week raving about the
Grassmarket area
of Edinburgh. It's really no surprise when it is so full great places to shop, eat and drink. Greater Grassmarket are celebrating their fine selection of boutiques with a series of Pop Up Fashion Shoots happening throughout this month. While we were in the area we headed along to have a look.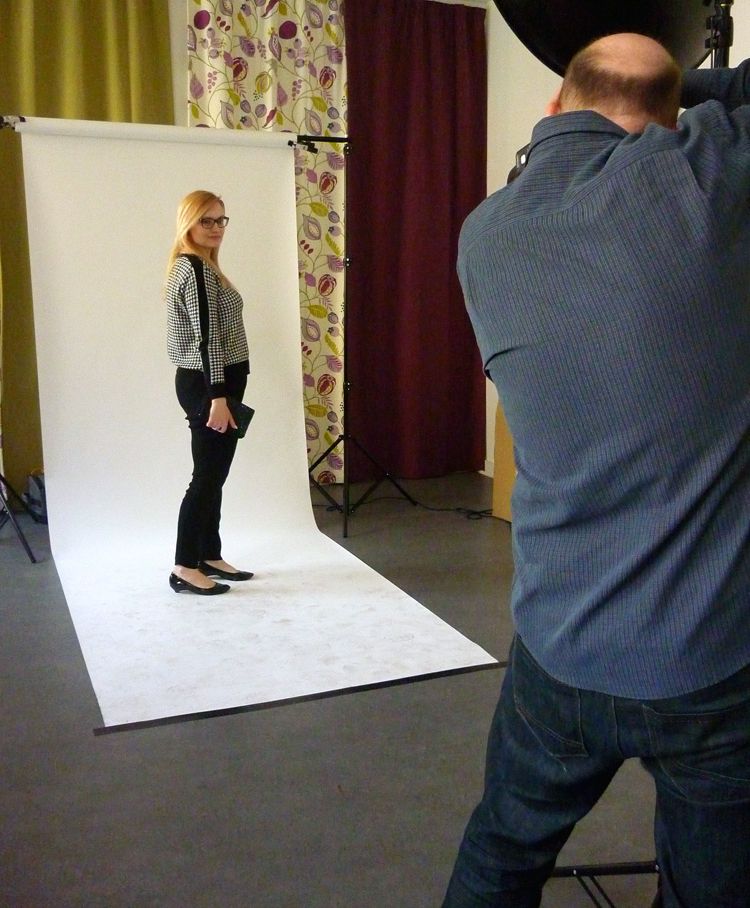 Located in the Grassmarket Community Project, the organisers had put together a fine selection of accessories from stores including
Black Box
,
Hannah Zakari
,
Red Door Gallery
,
Lady JoJo's
,
Armstrong's Vintage
and
Fabhatrix
. We oohed and ahhed and had fun trying on different pieces. Once we were fully accessorised and, after a few sips of wine, we stepped in front of the camera.
We are so used to having each other as our photographer, so it was a bit weird having a stranger direct and snap us. Though, after a weekend of taking our own outdoor outfit shots, it was very nice to be inside in the warmth with all the professional lights and backdrop. If only we had space for our own photography studio!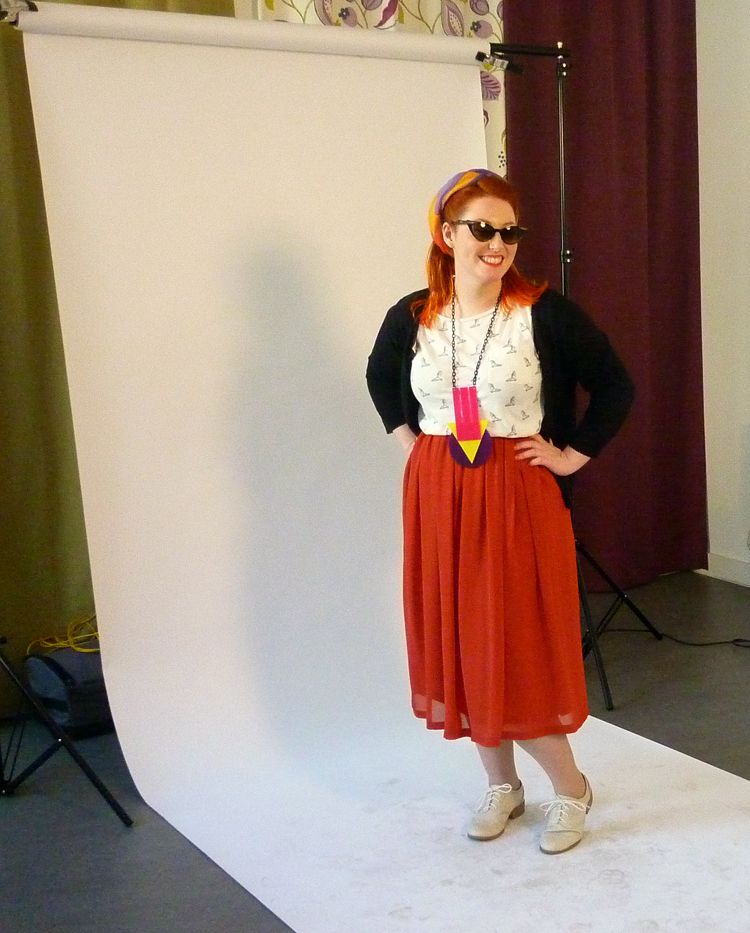 Helen accessorised with a scarf and statement necklace from Red Door Gallery and sunglasses from Armstrongs. Kim added an amazing bib necklace from Black Box and clutch bag from Armstrongs.
We are looking forward to seeing the resulting images. If you fancy your own photo shoot they will be popping up again on 19th April.
Get yourself along
.