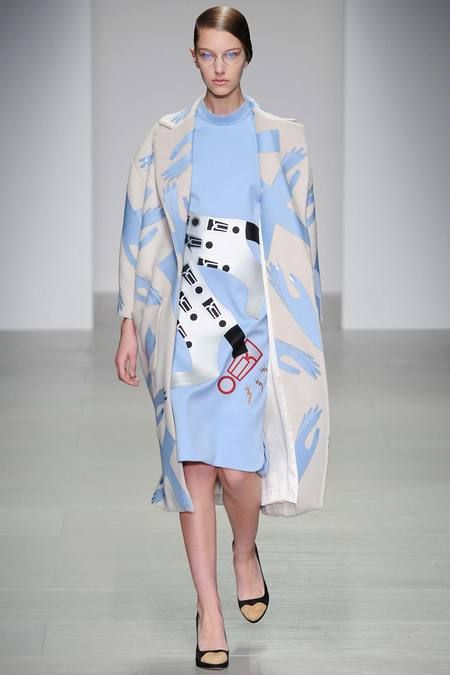 I've found some more nail inspiration from a Scottish designer! It's getting to be a habit. This time it's ECA graduate,
Holly Fulton
. I always find myself attracted to her bold prints and perfect colour combinations, and when I spied photos of her
2014 Fall collection
I knew I wanted to use it for my next nail art post. Even though the collection is geared towards the colder months of the year it still features some bright blues suitable for sunnier times (if we ever get any). My favourite print of the collection was the hand pattern so I did my best to recreate it using nails as my canvas.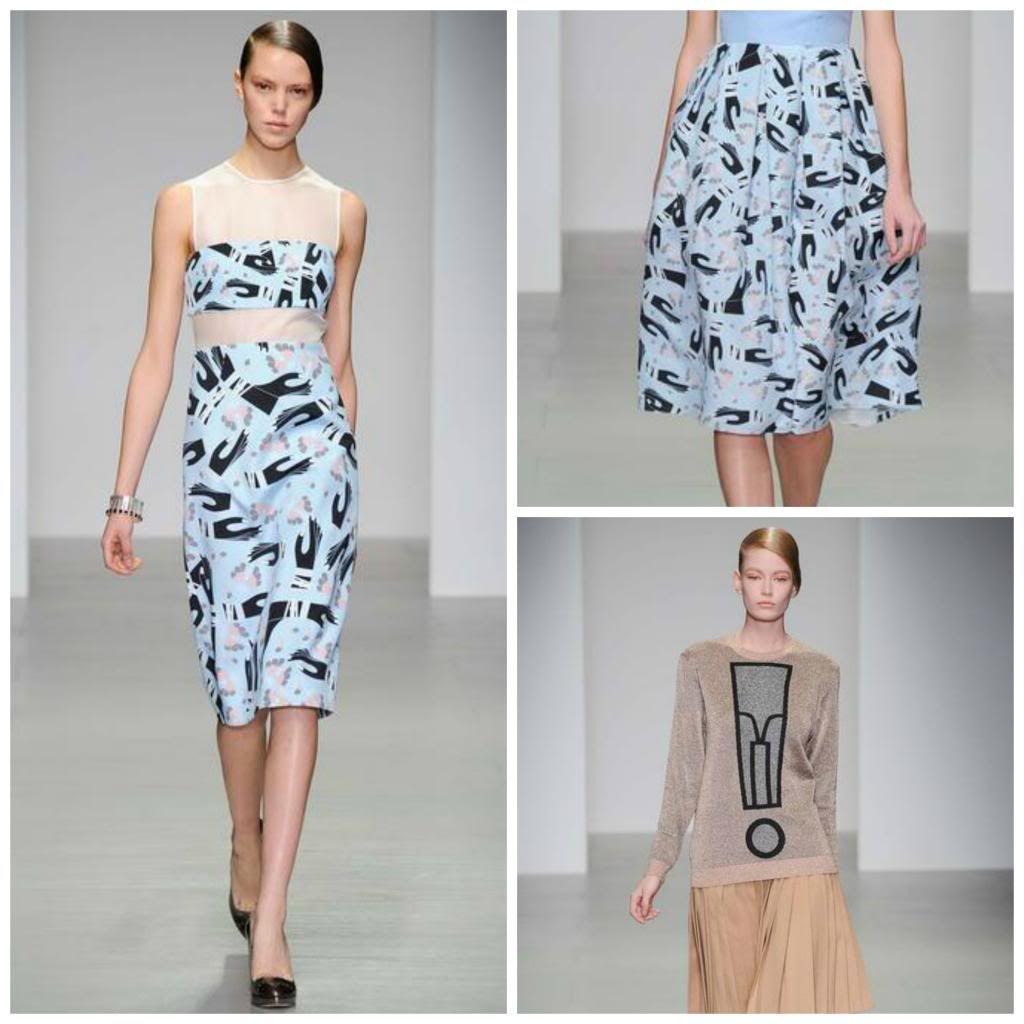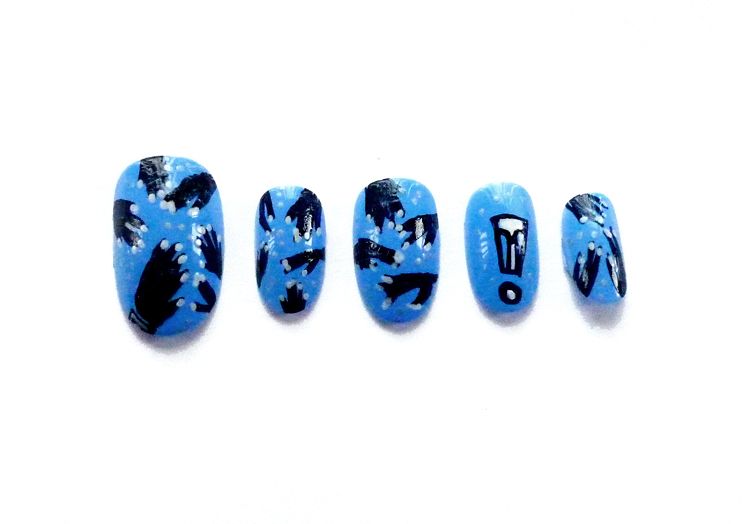 As you can see it came off a bit more abstract compared to the original but I do enjoy the wonky, hand drawn look. The blue is also slightly darker than planned but it was the closest shade I had in my collection. Will definitely be investing in some more pastel hues for summer. To finish off the look I used the exclamation mark motif as a feature nail.I love the way this turned out and may do a full set of this design next.