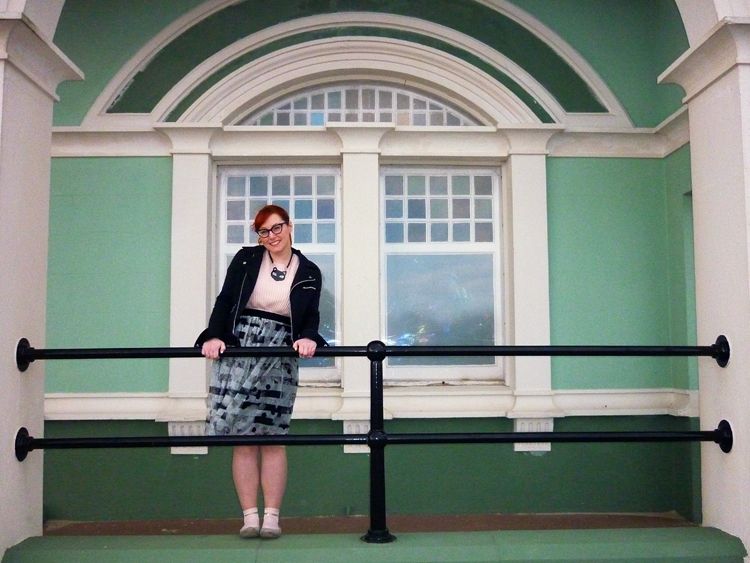 Jacket | H&M
Jumper | Topshop
Skirt | Topshop
Socks | Topshop
Shoes | Topshop
Necklace |
Katze Shop
I didn't realise quite how much Topshop was contained in this outfit until writing the above list. I don't really feel I shop there very often but I guess this proves otherwise. I think it's a happy combination of their January sale and gift vouchers for Xmas and birthday presents.
I've worn all of these pieces on the blog before but had never thought of combining them all together. I love it when you mix up stuff you've had for a while and come up with something new. This combo gives me a bit of a 1950's teenager vibe which I'm rather enjoying. I feel I should be hanging out at a diner drinking milkshake, but instead I'm getting blown about by the wind outside this rather pretty seafront building. It's actually a public toilet block but it's one of the nicest I've seen. We do love hunt high and low for glamorous locations!
One
familiar combination
in this outfit is the cat necklace worn on top of my pink jumper. I love the look of them together as the pale base of the top really makes the necklace stand out. I really need to invest in a few more plain pieces to allow my accessories to shine but the lure of pattern and print always seems to distract me.
Have you discovered any new combinations in your wardrobe recently?