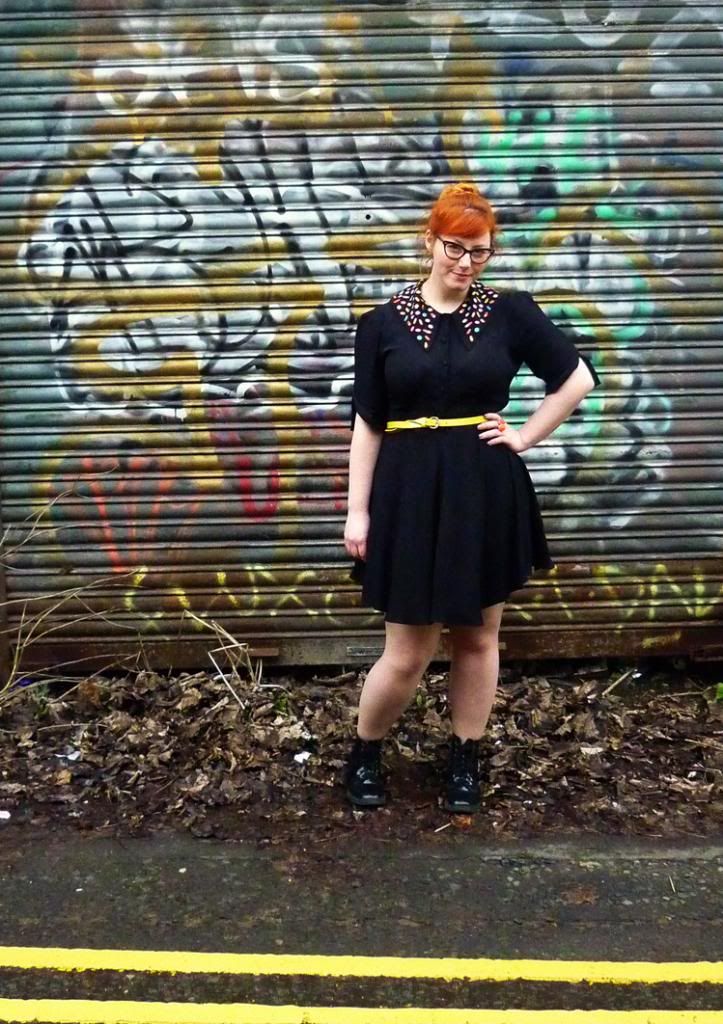 Coat | Warehouse
Dress
| Coco Fennell x Karen Mabon
Belt | Primark
Boots | Charity Shop
Ring | Made by me during Vanilla Ink Intermediate Class
Pencil Brooch
| Rockcakes
Hand Pin
| Datter Industries
On Sunday I took a trip through to Dundee to attend a Spring Craft Fair in
Drouthy's
Basement. I'm thinking of being a seller at their next event and wanted to check it out before signing up. The selection of vendors was small but there were some lovely things for sale, including prints, cards and jewellery. Ross and I picked up some jam and chutney from
Days Gone Bye
and I can confirm both are super tasty. After a browse around we then headed upstairs for some much needed lunch. Drouthy's has a really laid back atmosphere, tasty grub and a good selection of drinks. All in all the perfect place to spend a Sunday afternoon.
To counteract all the chilled out, crafty vibes I thought I'd dress a bit sex, drugs and rock n roll. Ok, so all I really achieved was the drugs, in the form of my awesome
Coco Fennell
x
Karen Mabon
dress. This has featured on the blog
before,
in a more dressed up, out of focus fashion. For Sunday's adventures I paired it with some stompy boots to give a more casual, day look. I picked these boots up on Saturday from a charity shop for the bargain price of £4. I am dreaming of a time when sandals and pumps are the necessary footwear but, for now, something more practical and waterproof is still required.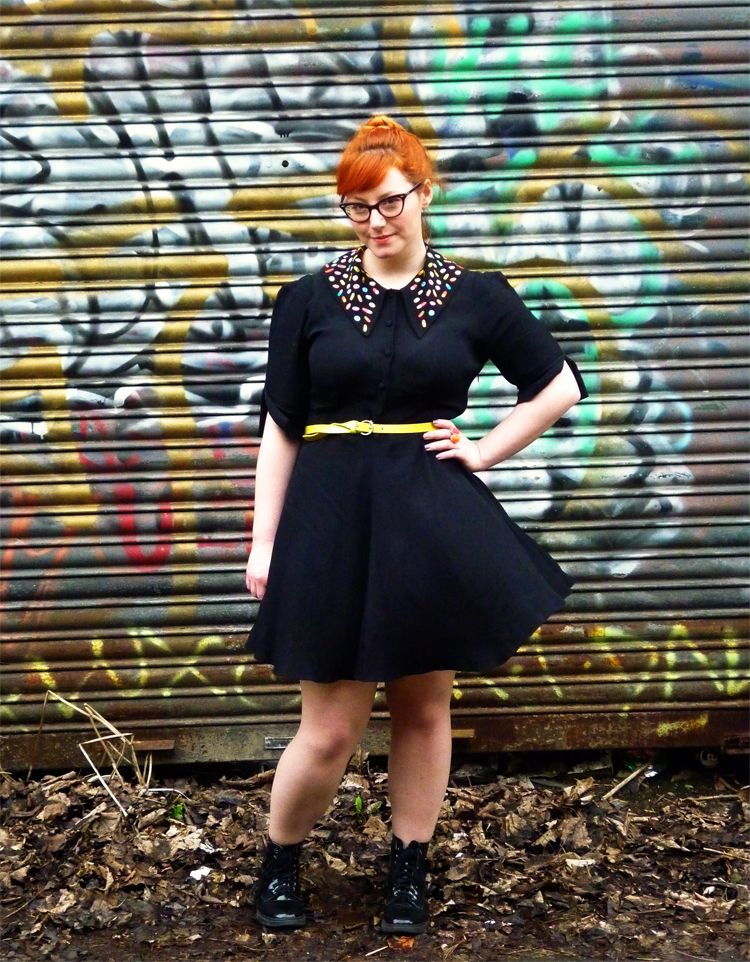 Thanks again go to
Ross
for being my photographer extraordinaire. He also took a couple of snaps on his old film camera so I'm excited to see how they turn out.
How do you like to spend your weekends? What's your Sunday style?