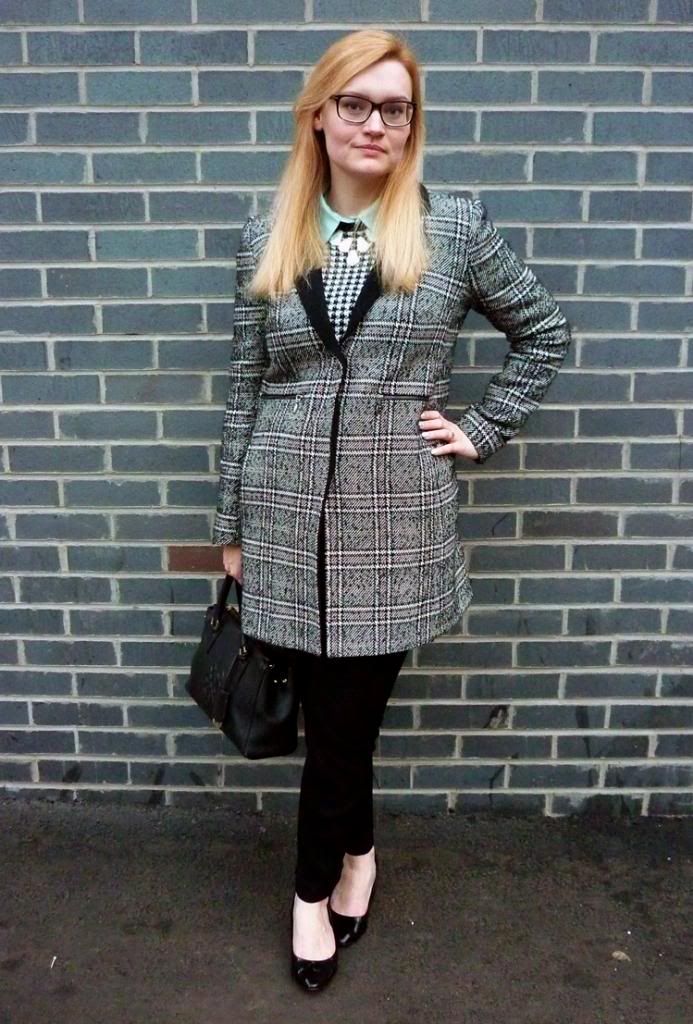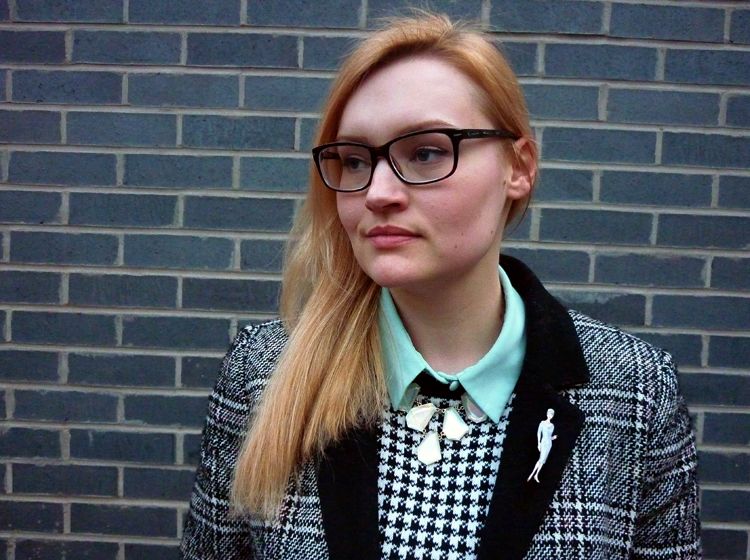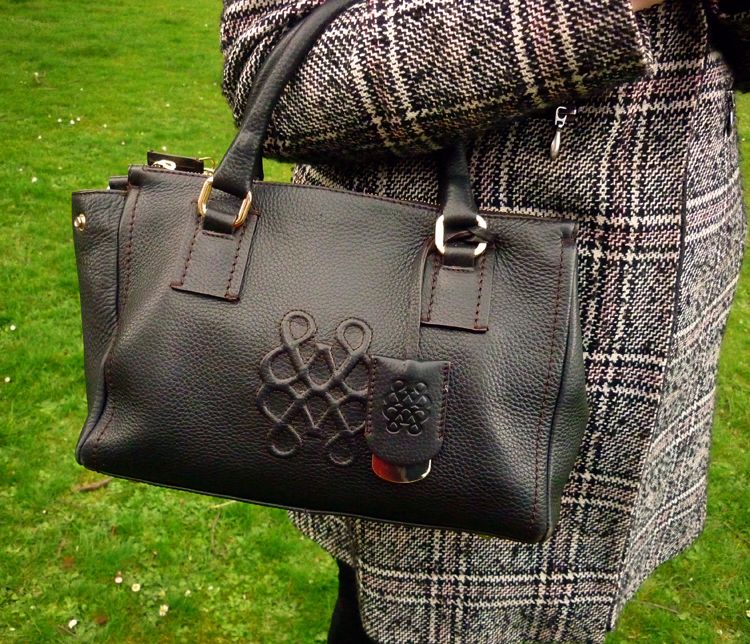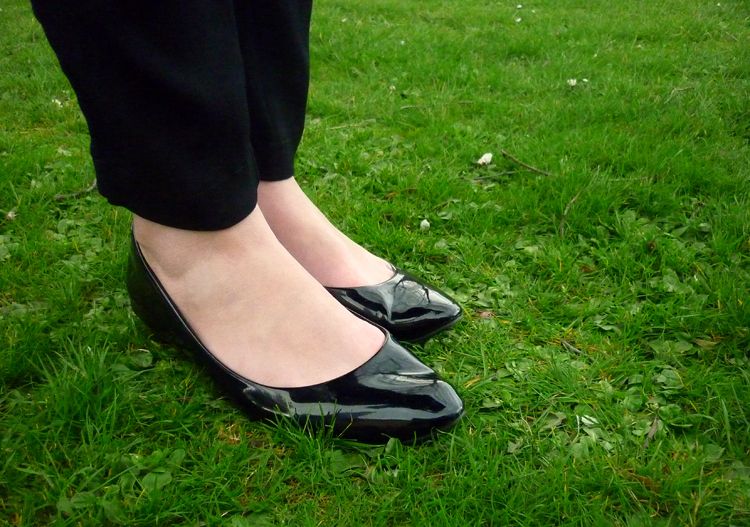 Blouse | Primark
Jumper | Warehouse
Jacket | Warehouse
Trousers | Topshop
Shoes | borrowed from my sister
Bag | Bailley & Quinn
Necklace | Forever 21
Brooch |
Marie Rose Creations
Just when we thought Spring had arrived, Saturday was miserable, over cast and wiiiiiiindy. I wrapped up in sensible monochrome layers.
I have been meaning to visit
Mary's Milk Bar
for weeks so, as Helen was visiting, it was at the top of my list of things to do. Our weekends together are mostly scheduled around eating.
It is the most adorable little retro gelato and chocolate bar. We stopped by for some gelato. As always, I couldn't make up my mind what I wanted. This time I didn't have to copy Helen's choice though, as the ladies had great recommendations, let me sample and were so patient. In return I accidentally knocked over everything in the place. Klutz. There were loads of delicious flavours but I decided on a scoop of dark chocolate and one of salted caramel.
The gelato was so good that we stayed on for an orange and cinnamon hot chocolate. Oh my god, it was good. When we heard the knickerbocker glory being described we had to run out the door for fear our will power would have wilted and we'd need to be rolled out.
We bumped into fellow Milk Bar addict and blogger, Dayna from
Rebellious Rouge
, before we had a good root around all the shops in the Grassmarket. I picked up this adorable little lady from Marie Rose Creations at
Red Door Gallery
to add interest to my current favourite coat.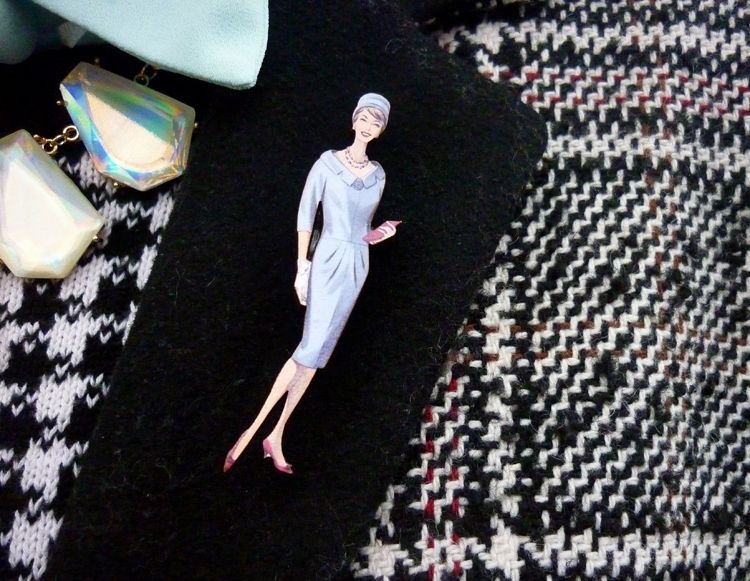 I had dyed my hair with
Bleach London
Awkward Peach but I forgot to set the timer, guessed the timing, and it didn't really turn out. It did warm my hair colour but not really as I'd wanted. Ah well, win some lose some. Probably for the best when my outfit was so hypnotizing!