So, tomorrow is our 1 year blog birthday!!! Exciting times! We can't believe it's been one year already but it sure has been a great one. Running Wardrobe Conversations has been so much fun and has really helped us experiment with our style and share our love of fashion and personal style. We've had a blast staging some special photos to celebrate our birthday but first we're going to take a look back at some of our favourite posts from the last year.
Helen's Top 3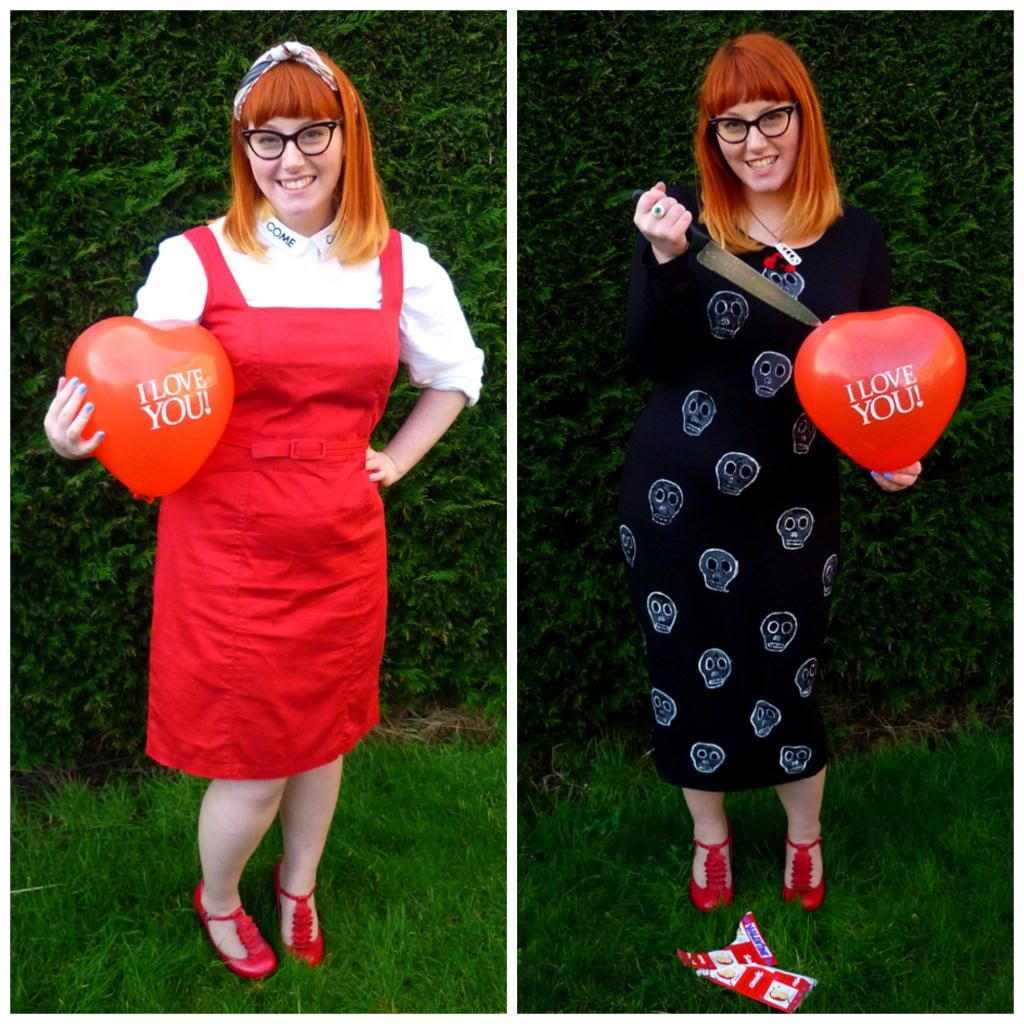 Valentine
and
Anti-Valentine
Outfits
Ok so I may be cheating by picking two and trying to pass it off as one but I really liked my Valentine week posts. It was fun to come up with two outfits that were opposites but still fit in with my style. I wish I had time to find cheesy props for all our photos. In the anti-valentine one I even got to tear up one of my sisters old Valentine cards.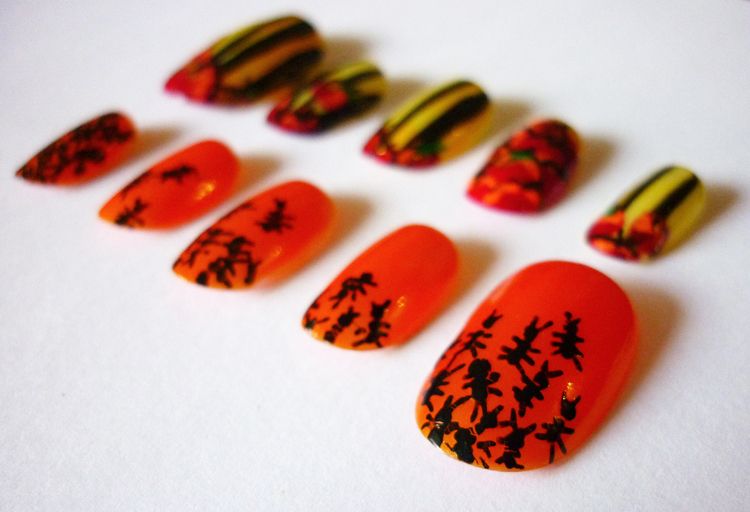 Bold Souls Nail Inspiration: Naromode
I was so gutted that we couldn't make it along to the Bold Souls event. It feature some amazing Scottish talent and the photos from the night all looked fantastic. It was nice to come up with a way to mark this event and show some love for the designers involved all while putting a Wardrobe Conversations spin on it.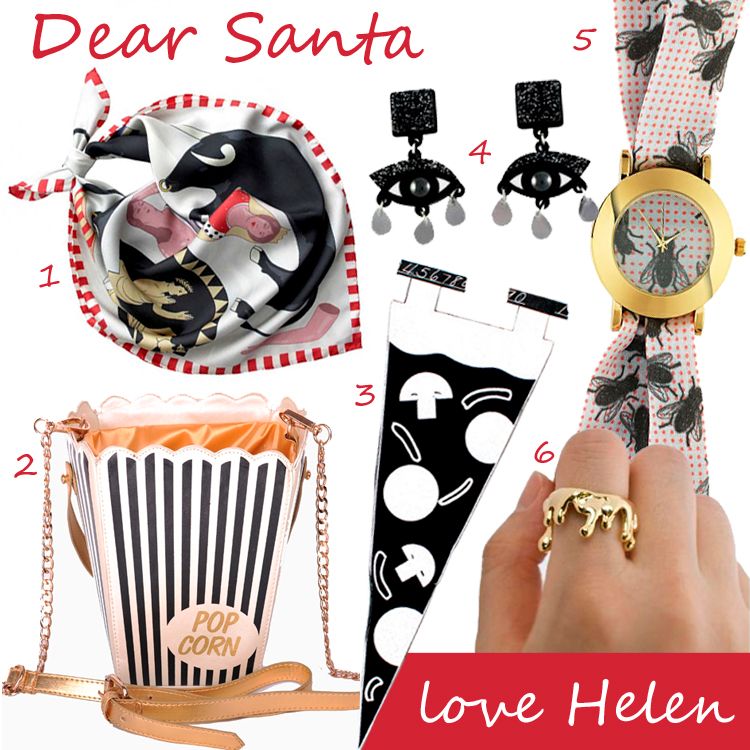 Xmas Wishlists
I love a good wishlist. There are so many beautiful things out there that it can be hard to keep track. Unfortunately I can't afford them all so highlighting them in our wishlists lets me spread the word about my favourite designers and items without going bankrupt. The Christmas wishlist was our first collaged one and if there something I love more than a wishlist it's creating a collage.
Kimberley's Top 3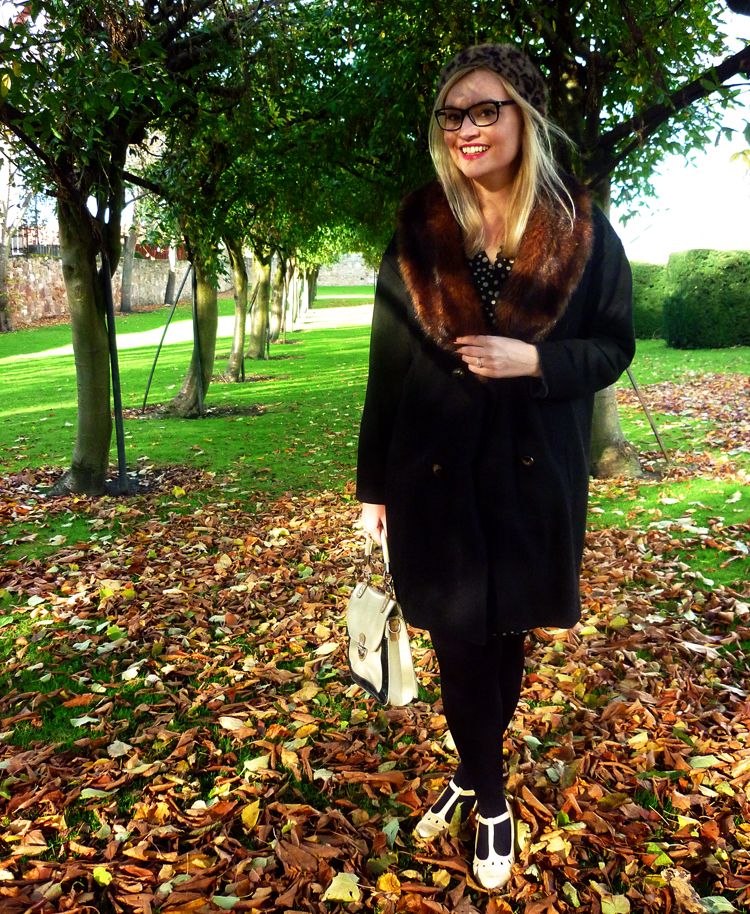 Styled by Kimberley: Autumn
I can see why Helen cheated to get a 2-for-1. Picking just one outfit has been the hardest decision of my week. A lot of the summery ones have been calling to me but I know this is just because I desperately want there to be enough sun to wear any of those outfits again!
I think our Styled By posts are my favourites of any of our outfits because we take turns choosing the theme and it isn't always a go-to outfit like above. It forces me to really look in my
wardrobe
two wardrobes (and chests of drawers and vac-pack storage bag) to put something new and interesting together. I don't always love the outcome but it definitely pushes me out of my comfort zone and keeps things fresh. And I've just realized that I have managed to not repeat an outfit this year!
Kim's Hen Party Details
One of the advantages of writing the blog is that it gives us an excuse to meet up every month, whether it's where I live, where Helen lives, or somewhere new. Obviously I am biased in thinking that my truly amazing Hen Party- arranged by Maid of Honour supreme, Helen- was my favourite. She put so much effort styling up the look from day to night with a nail bar and cocktail bar and it even matched in with my wedding stationery and look. The best time!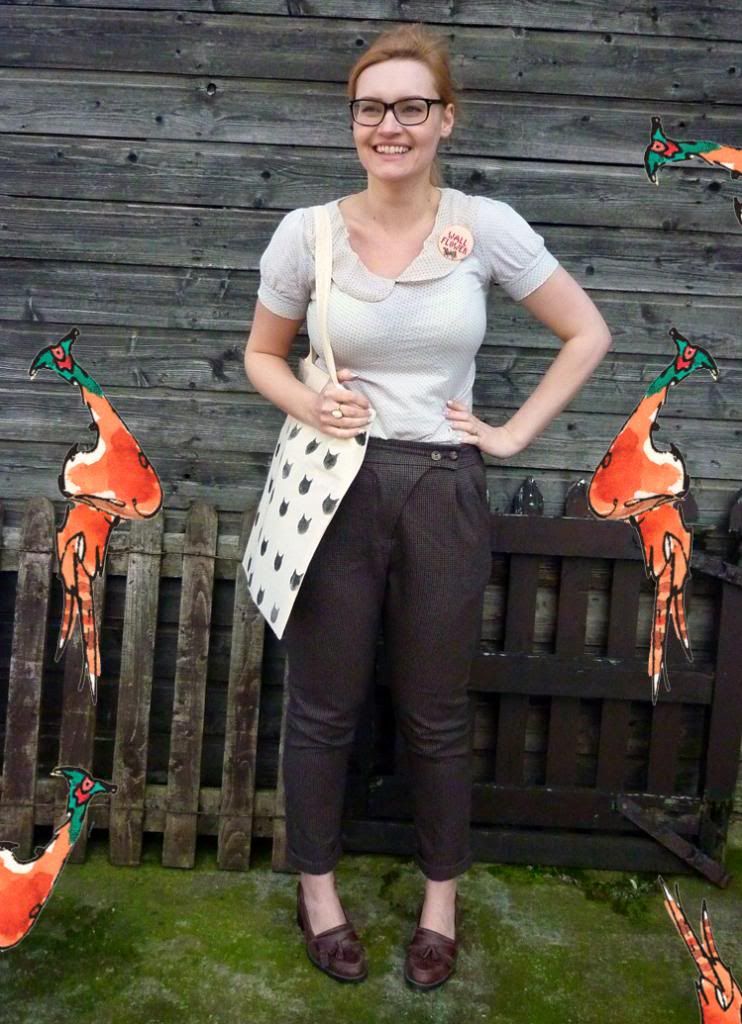 Unlikely Style Icons
Okay, I know this was only this month but this is fast becoming my most favouritest of allll.
Based on a Company magazine feature, we pick a topic not normally considered stylish and base outfits around it. So far we have covered childhood favourites,
TMNT
and
Roald Dahl
but the possibilities are limitless! As I said before, it forces us to be a but more creative with our usual wardrobes. I love it.
And your favourite...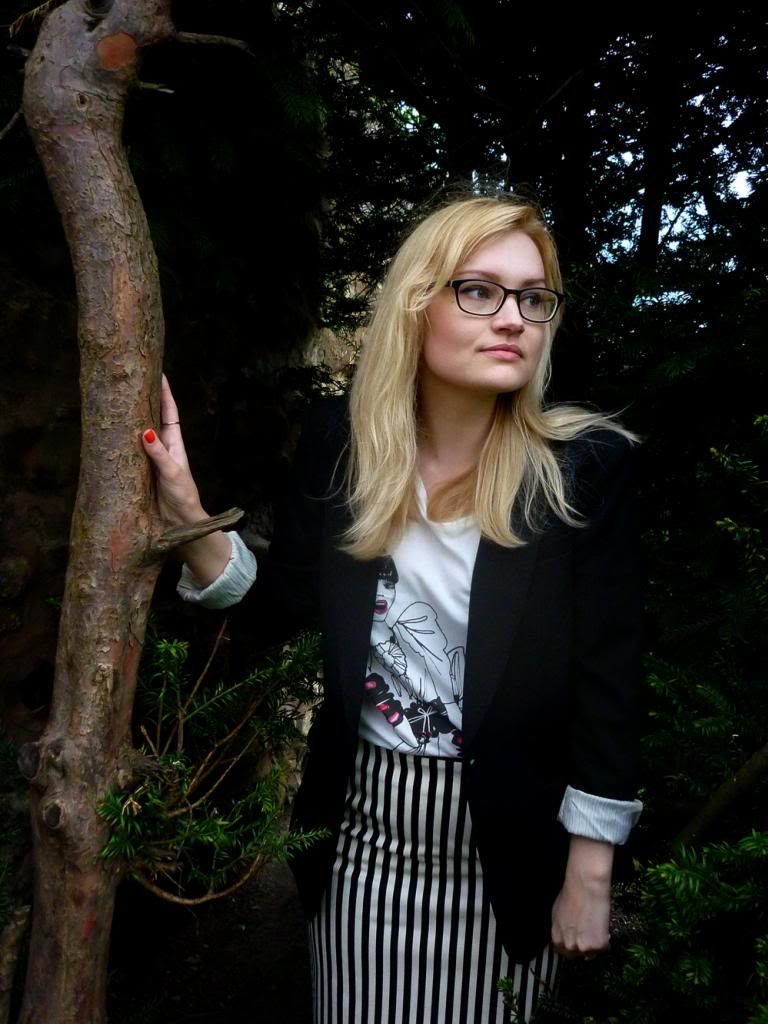 Our most popular post from the last year was
Kimberley's first Wardrobe Conversations outfit post
featuring one of our favourite styles, Monochrome! This is a look we've come back to again and again and I'm sure you'll see more as it's so versatile and striking. It's possibly a crime, but Kimberley hasn't actually ever worn this outfit outside the Style By shoot.
What are your favourite Wardrobe Conversations posts? We'd love to hear your thoughts about which posts you've enjoyed and what you'd like to see more of in the coming year.