I've been thinking of cutting my hair for a while now. Having long hair can be great, there are so many different styles and do's to try. But, the fact was, I would hardly ever do anything different with my long locks. I was always too busy in the mornings or just didn't have the skill to create the look I wanted. So I decided enough was enough, I'd just chop it all off. Well not all of it, but most of it. So the search started to find the look I wanted. Pinterest was my very best friend for this. I loved putting together a board of inspiration and these were the some of the looks that stood out.
After a bit of debate, I settled on a 1920's bob that could be styled sleek and smooth for special occasions or mussed up for a more casual look. Once that was decided I booked my appointment at
Miss Dixiebelle's
in Edinburgh. This shop, salon and beauty parlour specialises in all things vintage. You may
remember
Kim and I got our hair styled by the Miss Dixiebelles Glasgow girls for my Bday and we also got our hair styled in the Edinburgh salon for Kimberley's wedding.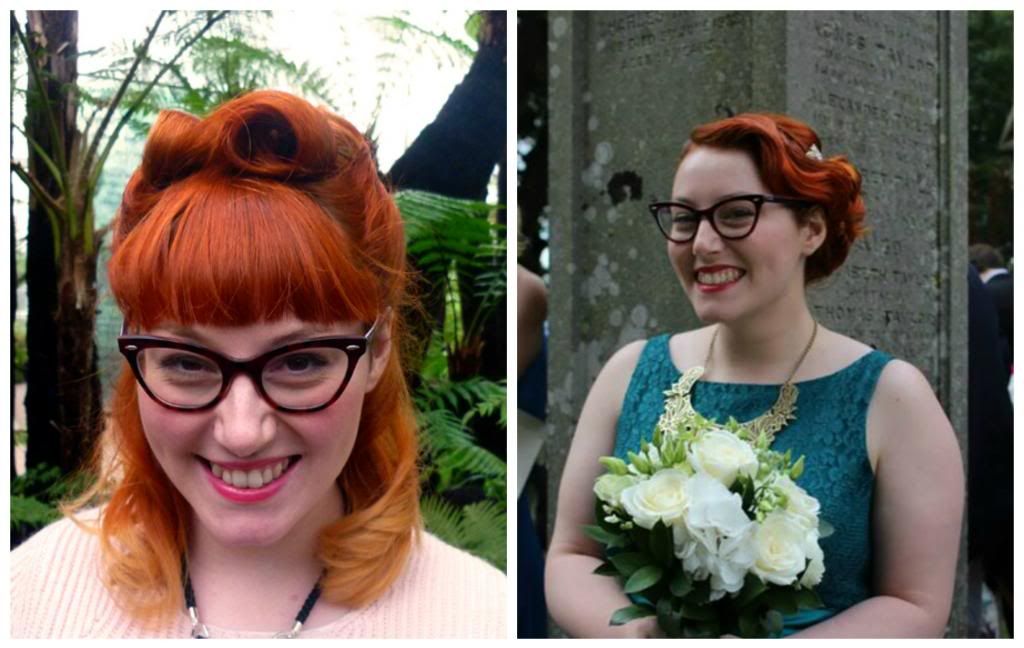 As you can see they did a bang up job both times. And, even though Miss Dixiebelle is not my usual hair dressers, I knew they'd be the best place to go for my new look. I sure was right about that as my stylist, Ariana, got the look I was after straight away. I am so happy with the results, it turned out even better than I imagined. Plus the chair chat was great, we debated fast zombies vs slow zombies and sorted out our zombie apocalypse strategies. Definitely my kinda place.
What do you make of my transformation?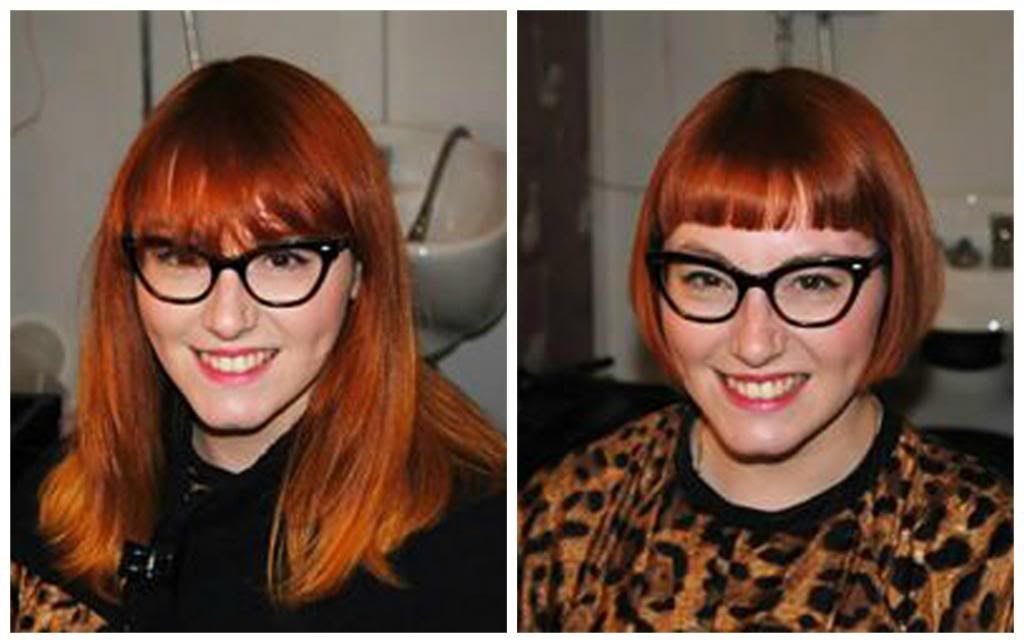 Before and After photos from
Miss Dixiebelle Facebook page
.