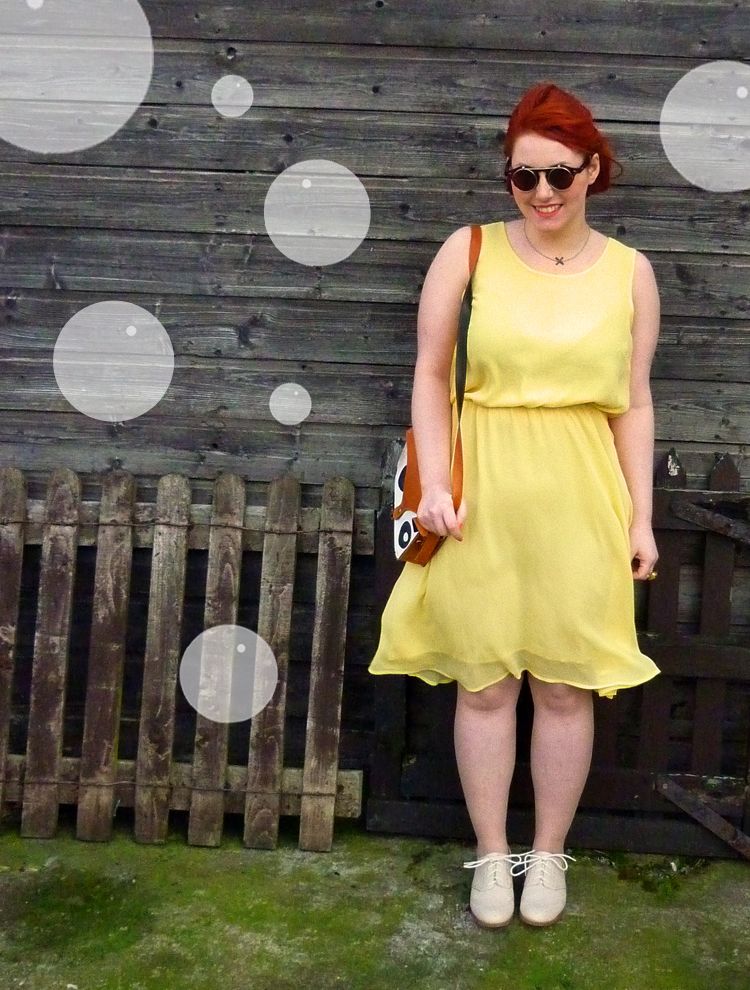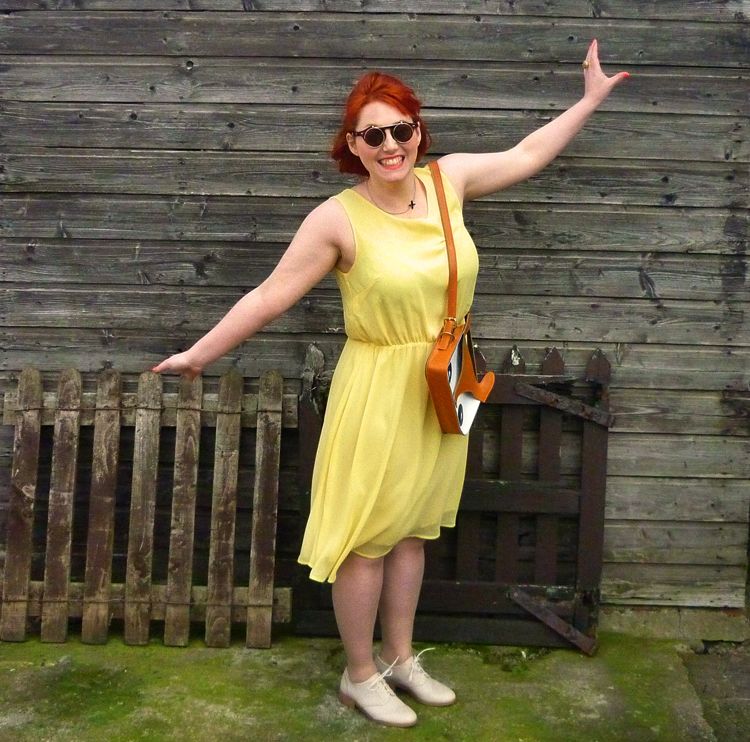 Dress | Ebay - borrowed from my sister
Sunglasses | Ebay
Necklace | Tatty Devine
Bag | Christmas gift
Shoes | H&M
Ring | Vintage
I have to admit that I haven't really read many Roald Dahl books. I remember reading The Twits and The Witches in primary school but that was pretty much it. It wasn't that I didn't like them, just that books weren't really my thing back then. Films were more my cup of tea and I was a big fan of many of the screen adaptations from this creative storyteller.
Willy Wonka and the Chocolate Factory
is still one of my favourite childhood movies. I didn't really fancy dressing up as a giant blueberry or an oompa loompa (as stylish as they are), so I decided to look to another childhood favourite for wardrobe inspiration,
The BFG
.
Well, not the BFG himself, but little orphan Sophie. Shamefully I haven't read the Roald Dahl book so all my inspiration has been taken from the 1989 animated film. I went back and watched it again especially for this post. Unlike Willy Wonka, it didn't quite hold the charm I remember from watching it as a child but I still felt an affinity for Sophie and her red hair and geeky glasses.
Yellow is not a colour I really have in my wardrobe so I had to borrow this dress and, I have to say, the colour is really growing on me. It's so happy and cheerful! How can anyone be miserable in a yellow dress?? For the glasses I decided to try and avoid the Harry Potter look by going for some rounded sunglasses. They even flip up to reveal clear lenses underneath, I'm not sure what the advantage of this is but I like it. In the film Sophie wears some cute little white tennis shoes but that's a bit too sporty for me so I went with with these cream brogues. To finish off my look I included this cute bag as a wee representation of the strange creature that helps Sophie escape from the big bad giant Bloodbottler.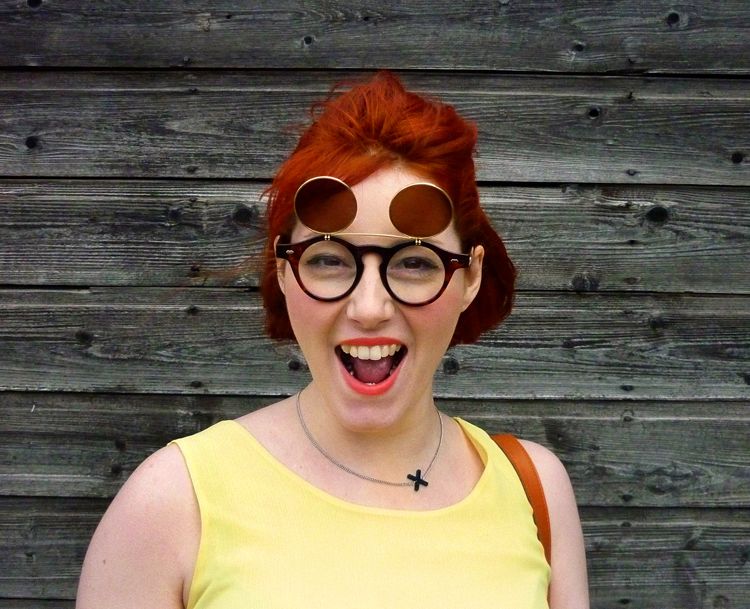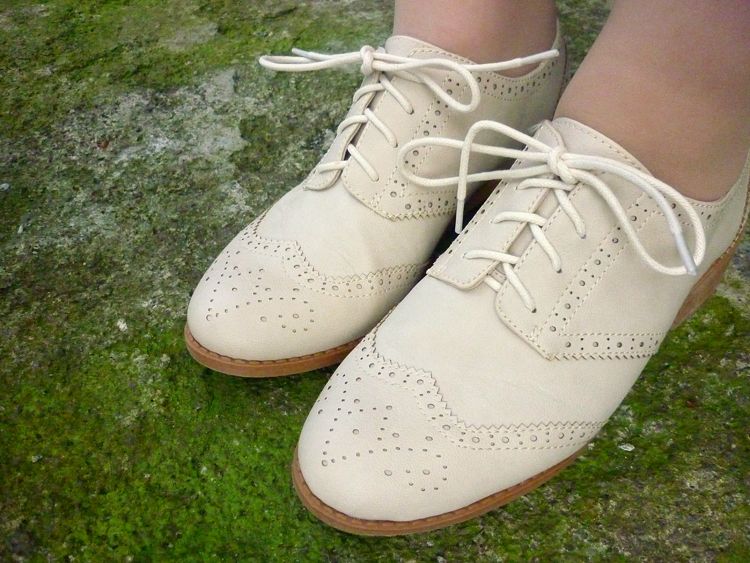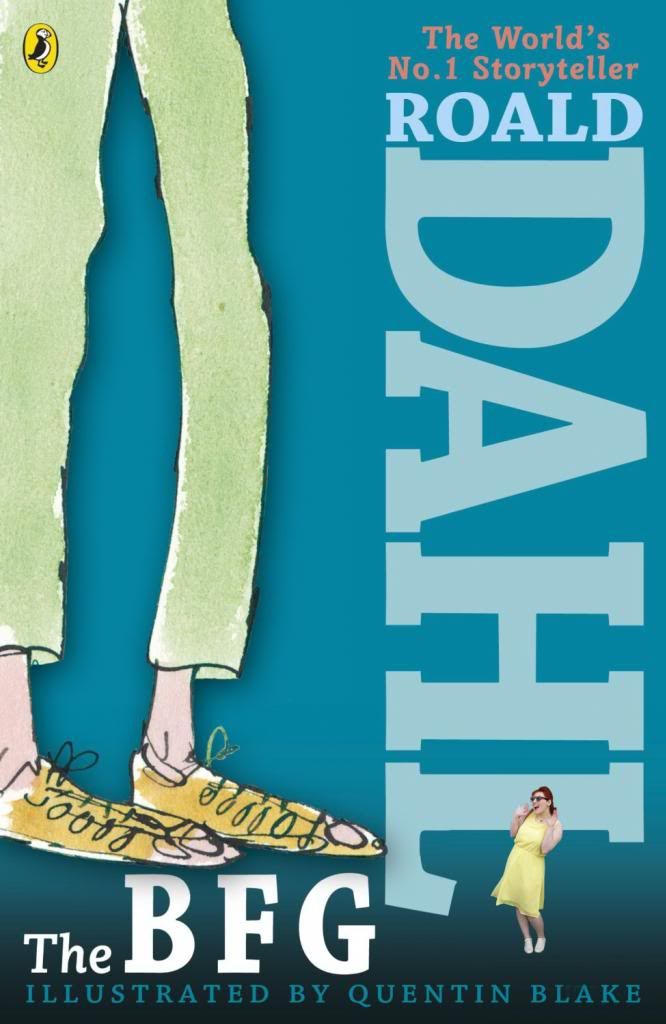 All in all I think Sophie's look makes for a pretty relaxed summer outfit. Which Roald Dahl character would be your unlikely style icon? http://i1362.photobucket.com/albums/r684/WardrobeConversations/Hair/DixiebelleHair_zps072ce694.jpg