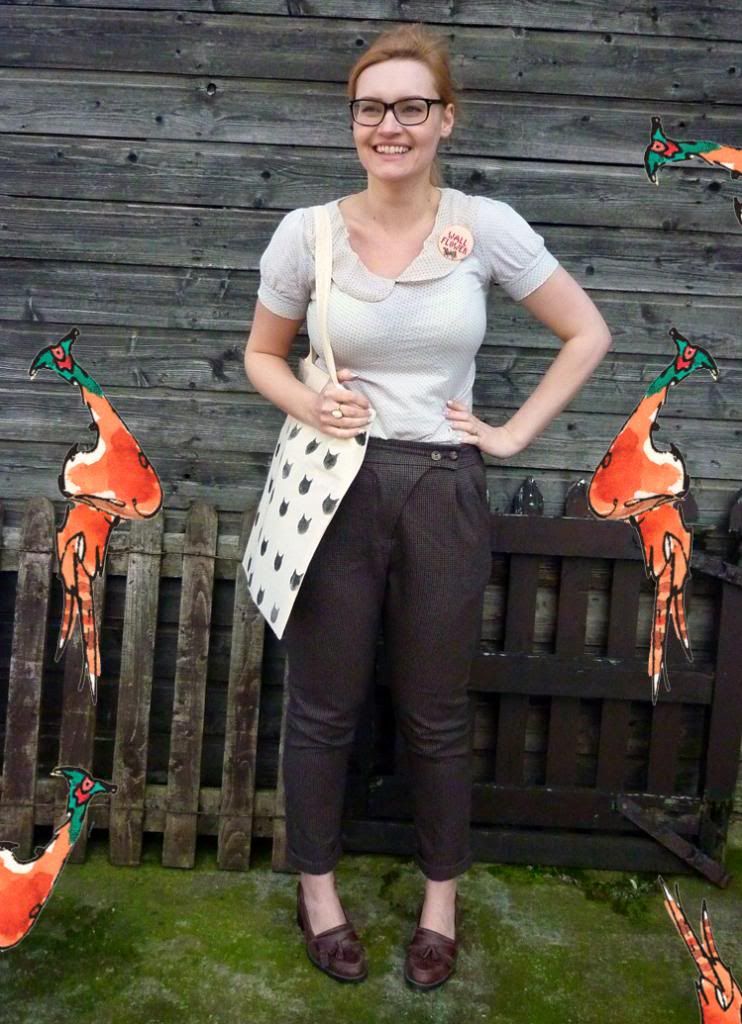 Top | Pins & Needles
Trousers | Topshop
Shoes | Office
Brooch |
Magasin
Cameo Ring | family heirloom
Following our Teenage Mutant Ninja Turtles
posts
last week, we just couldn't wait to try another
Unlikely Style Icon
out. And this time, the theme was mine to choose.
Like all other British children, I was brought up on the wonderful stories of Roald Dahl, featuring the illustrations of Quentin Blake. They are just a captivating pairing. When we decided on this theme, I immediately thought of
Danny, the Champion of the World
.
It's one of my favourite books and I think it is often overlooked for those that have successful films, such as Charlie and the Chocolate Factory or BFG. (It does have a film but it's a made-for-TV special from 1989).
Danny is just the coolest- he's very clever, he's brae and he lives in a gypsy caravan with his dad. The book explores morality versus law. Danny and his father are pheasant poachers, and **spoiler alert** Danny's winning plot involves hiding ground up sleeping pills in raisins for the pheasants to eat. I thought this was genius when I was eight.
I think Danny wears quite ordinary clothes, but I wanted to try out a masculine heritage look to reflect his upbringing in the outdoors.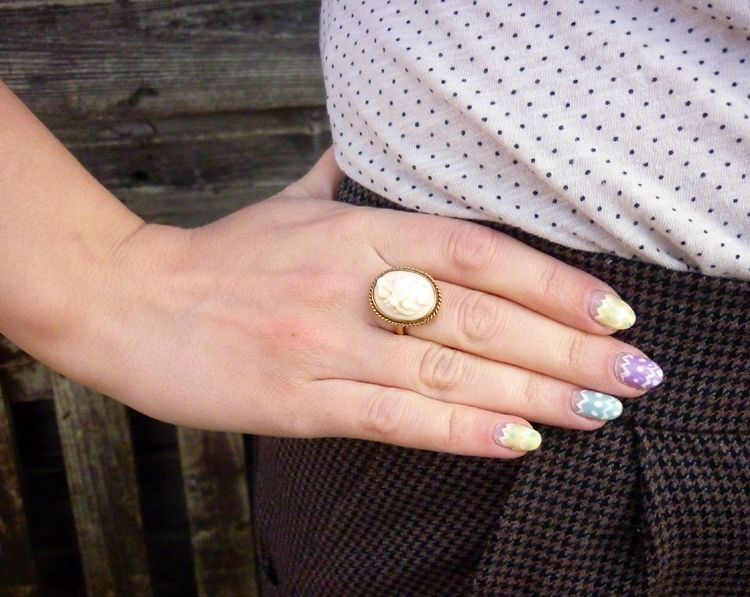 I've had this outfit for a while now but I haven't worn it because I'm carrying a little post- wedding podge. It's starting to drop away now though. Soon I may even be able to sit down in the trousers.
The ring is a very special piece that I don't normally wear out. It's a really old, delicate cameo ring, passed down from my Mother-in-law to me on my wedding day. I have no clue as to who the charming lady is, but I would love to know her story. What's exciting about it is not just it's past, but the fact it's destined for my (future) daughter's finger one day. I adore it, and it's totally me.
You may also recognise my bag, from my
DIY Tote Challenge
(aka potato stamping nightmare!) I've also made a clutch version (complete with creepy eyes), which I'm sure I'll be showing off soon.
In becoming the Champion of the World, I have been taking my yoga class for 3 months. Check out the guns! Hard to believe they aren't photoshopped, eh? Pfff. If Tim Burton's thinking of making this marvelous book into a film: I'm available!
What's your favourite Roald Dahl book?