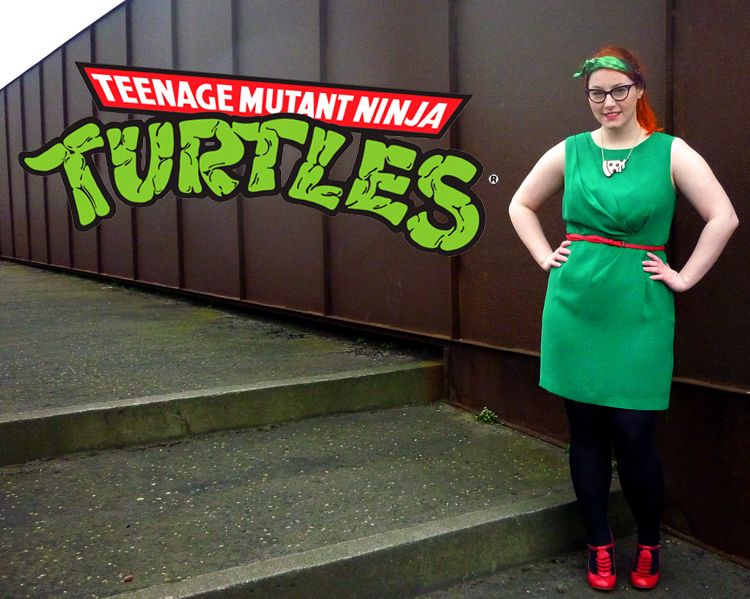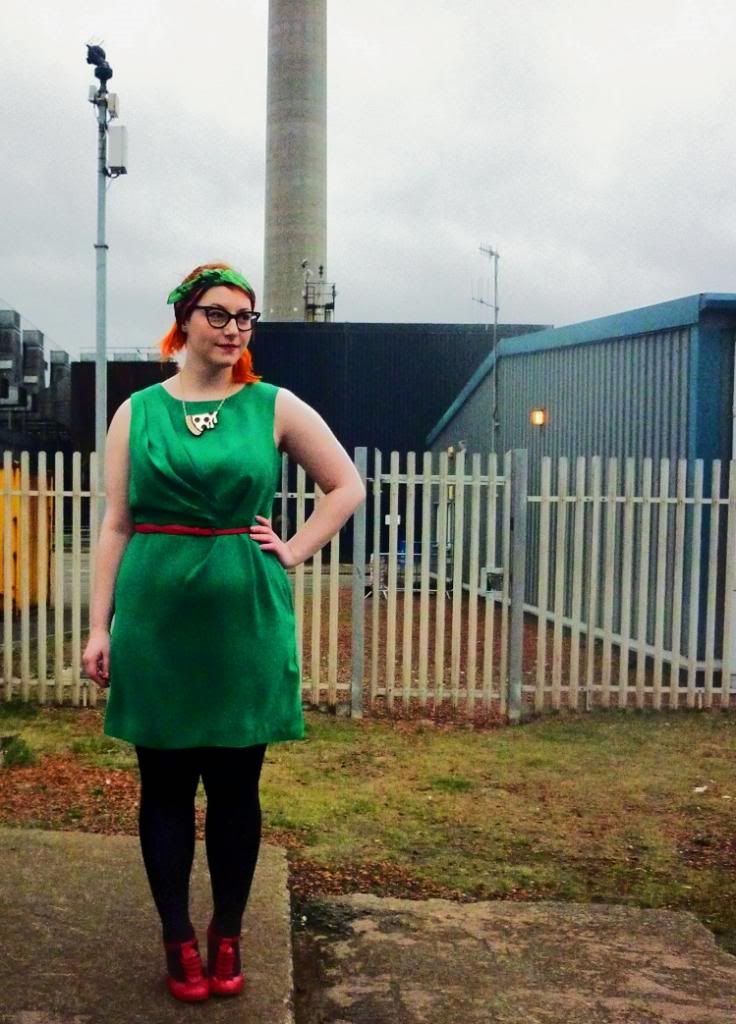 Dress | borrowed from Kimberley
Belt | borrowed from Kimberley
Cardigan | Primark
Scarf |
Karen Mabon
Necklace |
Sugar & Vice
Shoes | Topshop via Ebay
I was such a big fan of the
Teenage Mutant Ninja Turtles
when I was little (the 1987 TV series to be precise). There are photos of me dressed in my TMNT pj's, while wearing my TMNT slippers and writing in my TMNT notebook. So, when I was lucky enough to win this awesome pizza necklace from
Sugar & Vice
, one of the first things that popped into my head was using it in a Turtles inspired outfit. Kim and I had been chatting about our unlikely style icons and our love for
Company's
feature so I thought this would be the perfect place to start.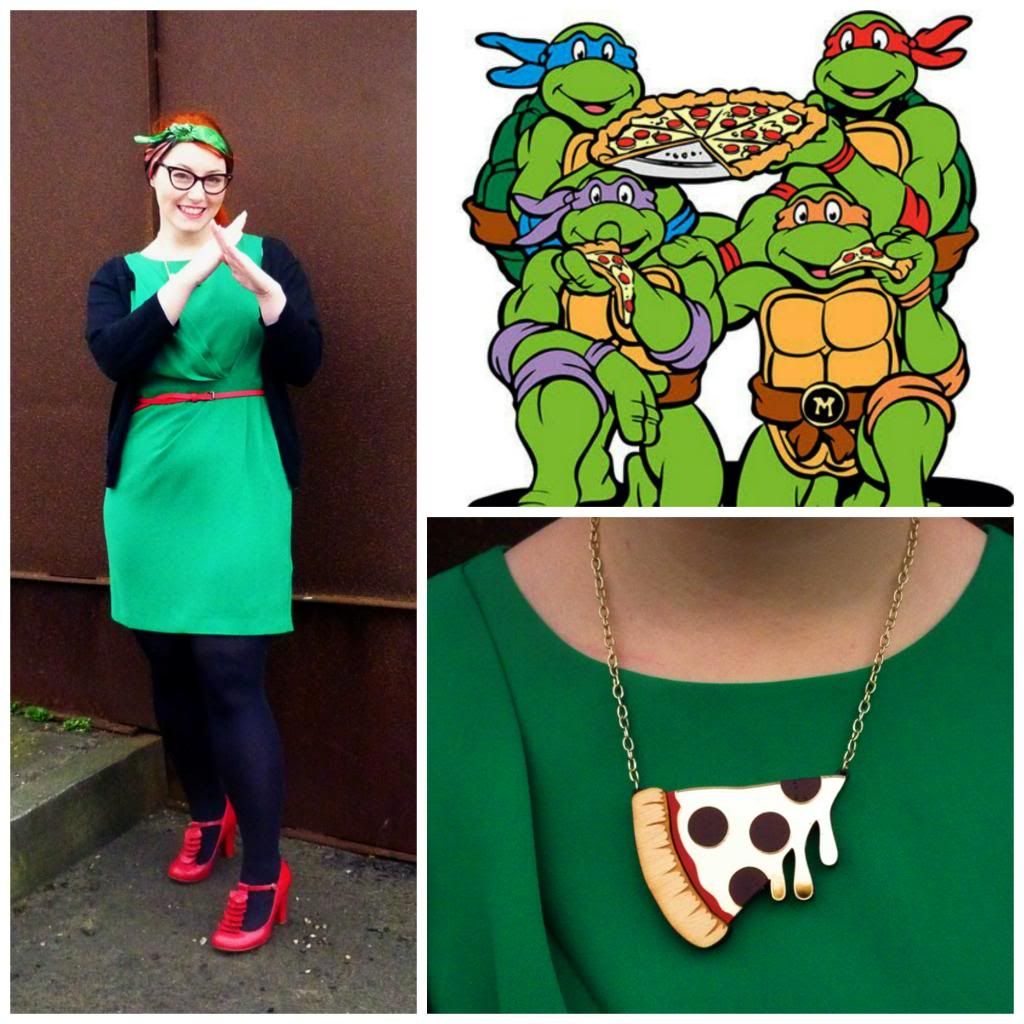 I did have a green dress of my own looked out for this outfit but it had been sitting in my wardrobe for quite some time and when I tried it on it was a lot more revealing than I thought! I guess I was a bit more risque in times gone by. Luckily Kim was there to save the day with this much more ladylike number. I finished off the look with some red accessories, making me Raphael, (even though Michelangelo was my fav) and a Karen Mabon headscarf instead of a mask. I loved putting together this outfit and can't wait for our next Unlikely Style Icon!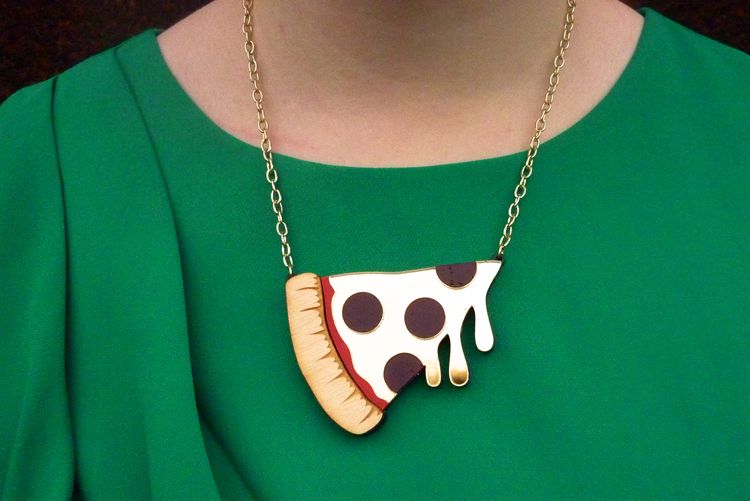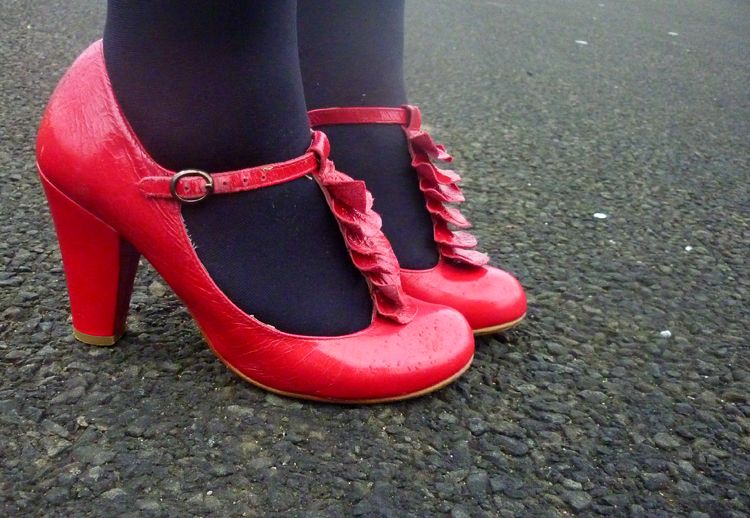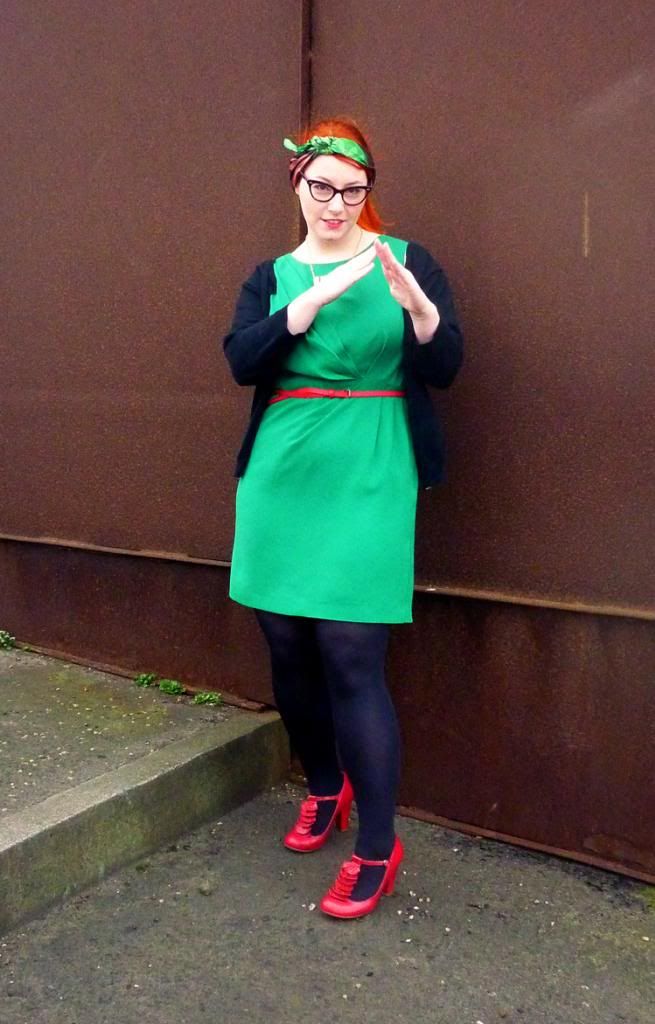 Which is your favourite Turtle? What do you think of my TMNT inspired outfit? Is anyone else hungry for pizza now?