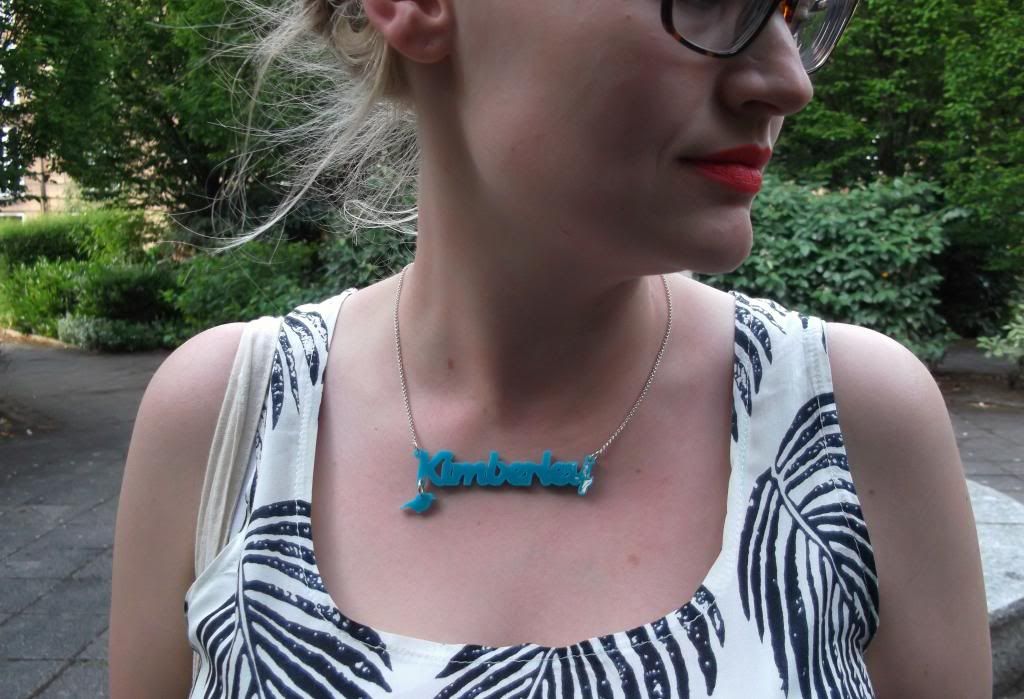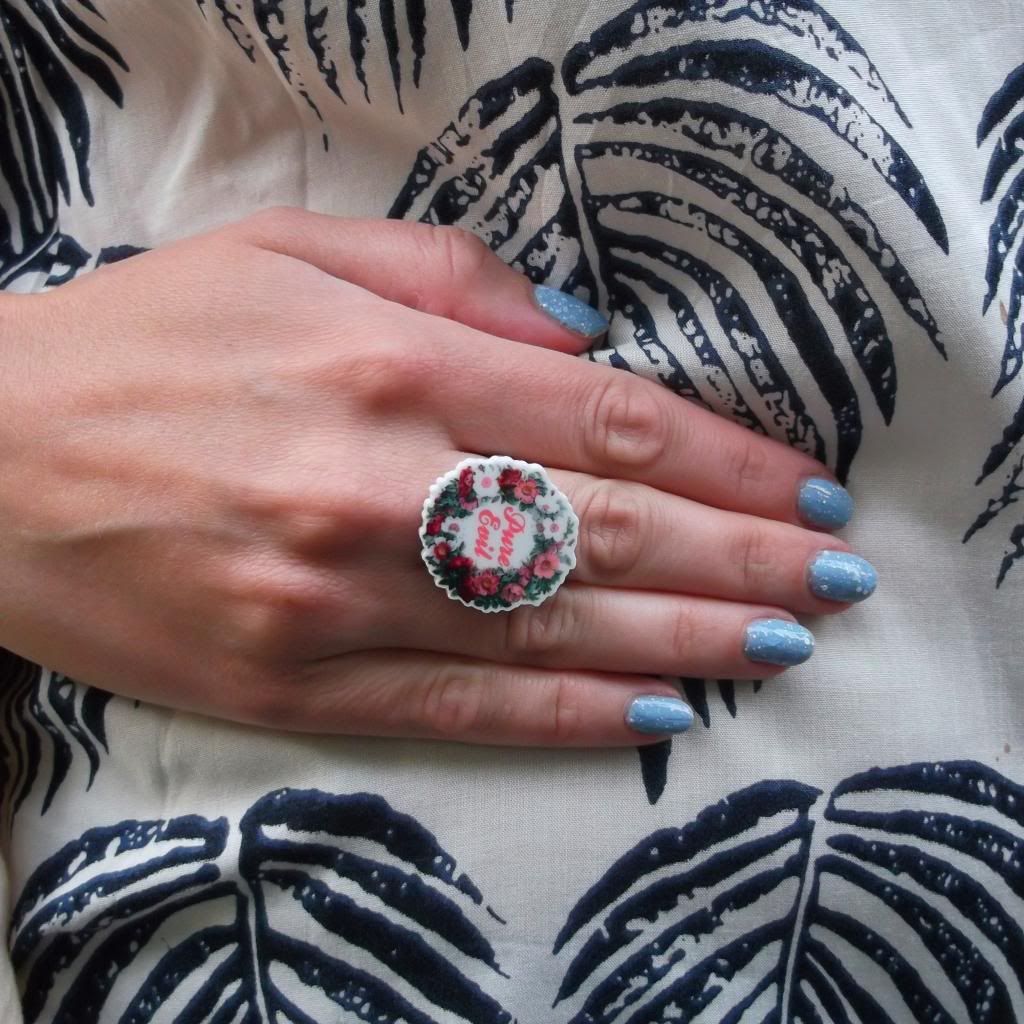 Top | Dorothy Perkins
Shorts | Topshop
Shoes | Primark / Trainers | Nike
Tote Bag |
Edinburgh Etsy Craft Party
Name Necklace | Tatty Devine
Sunglasses | Tommy Hilfiger
Ring | gift
Nails | Barry Acid Wash polish
Last weekend was
T in the Park
and it was the final time at Balado. I can't even remember how many times I've been now.. heading into the double figures. Even after saying I wasn't going
last year
I ended up getting a free ticket from a friend who won it in a dance-off competition (long story).
This year I only had a day ticket for Friday, and wasn't camping- thankfully, I'm getting way too old for that! I knew it wasn't going to rain so I didn't have to be too practical, but with my dodgy ankle I still wanted to be comfortable. I think I have worn denim shorts every single year to TITP but they are the most practical thing to wear to a festival, in order to navigate the infamous portaloos. I am always quite envious of girls who wear playsuits but for bog hovering they are a real no no. If going for the she-wee option (google it) I recommend a loose skirt to save your modesty.
Enough of the toilet chat, I had to change out of my cute little shoes into my one and only pair of trainers, teamed with my current favourite accessory- the tubigrip bandage.
Fankle
is healing up nicely but I've damaged a tendon and it hurt hobbling around all day.
As I've been so many times it was quite chilled out and we were in no rush to get around all the bands. We caught quite a few though, including Haim, Chvrches, Royal Blood, Imagine Dragons, Maxiimo Park, Manic Street Preachers, and of course my old favourites Biffy Clyro. For the twenty something-th time.
I removed my fabulous name necklace for fear of getting a really weird tan line but I shouldn't have worried. While my friends were lobsters by the end of the day my alabaster vampire skin remained pasty as ever thanks to factor 30.
Oh, and on top of all this fun I also ate the best plate of stovies ever. Good times!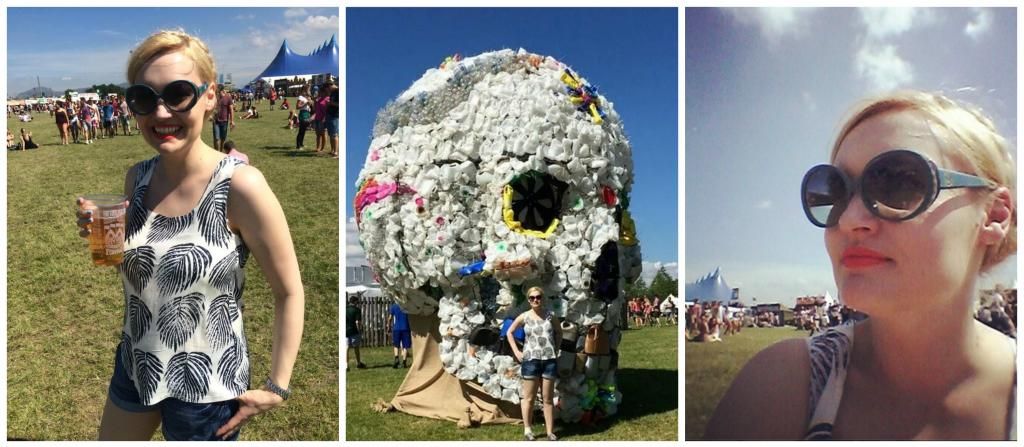 Anyone else been to/ going to any music festivals this year? Any tips of what to wear next time to get out of my denim short cycle?