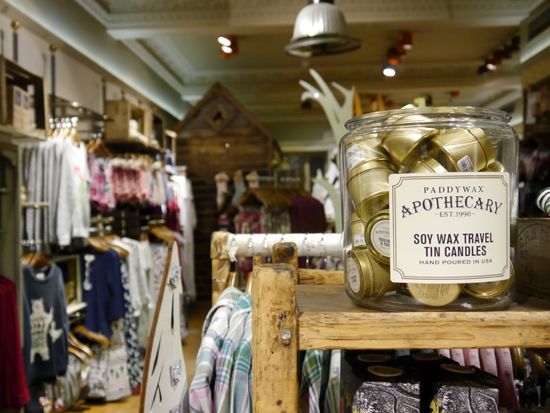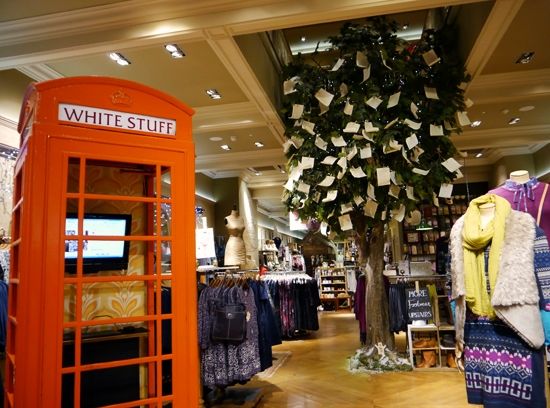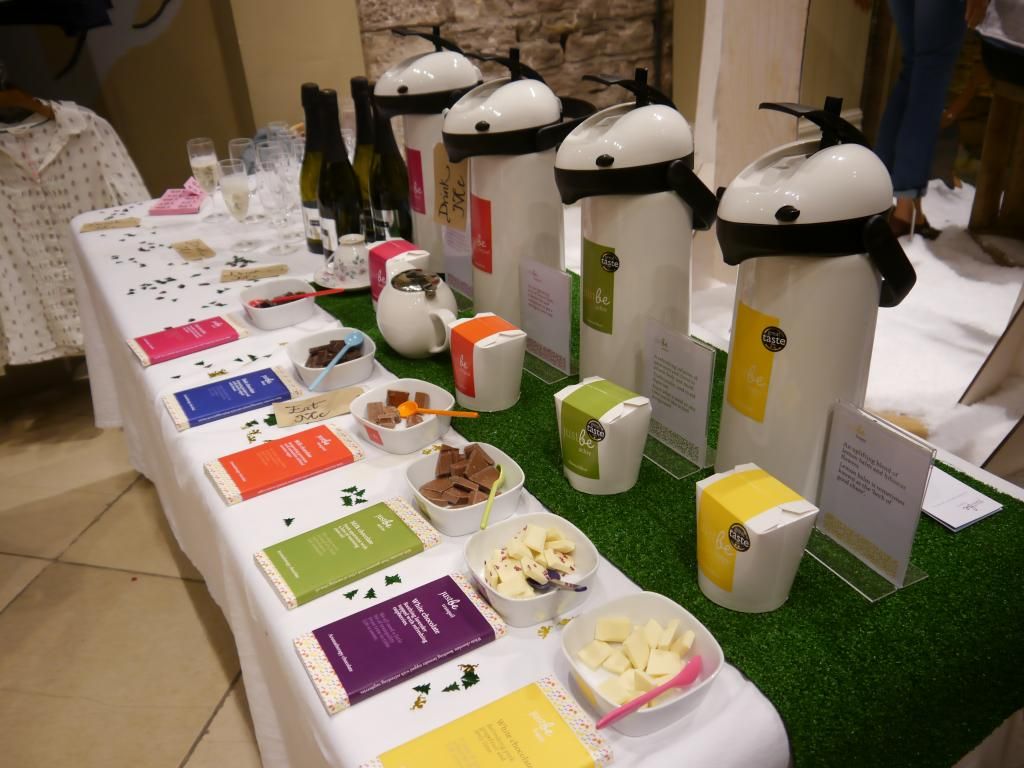 Last week
White Stuff
hosted an event for us Edinburgh Bloggers, themed around a Mad Hatter's Tea Party. Helen couldn't join me (boo, day job!) but I went along to catch up with all the girls. It's only been about four months since the first
Edinburgh Bloggers meet up
and it has been fantastic to watch the group grow. Many of the bloggers in the group are quite new so it's nice to see the progress they have made and meet them out and about at events. We're really enjoying the community spirit that's evolving.
The event itself really lended itself to this- a fun party atmosphere that White Stuff set up brilliantly. It started off (take note:
started
) as a serene press event, with a beautifully laid out table of cakes and sandwiches based around the Alice in Wonderland theme. The table was topped of with a fantastic two tier
Cheshire Cat cake
created by Sarah from
Thizishowibake
- it was too good to eat! We enjoyed a selection of
Just Be Botanical
herbal teas and a bit of bubbly alongside it. Then we went off to explore! I had no idea that each year White Stuff have a Santa's Grotto upstairs in store. It's a really cute little wonderland... And this is the point at which we all regressed to being primary school children, playing with the oversized sweets and hiding in the gingerbread house.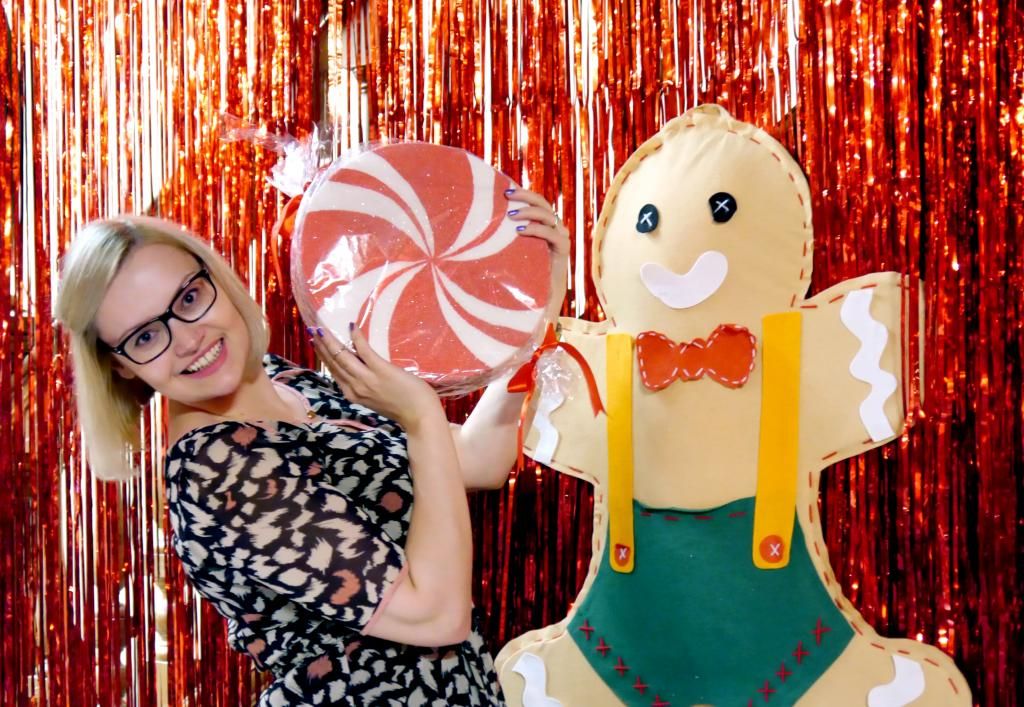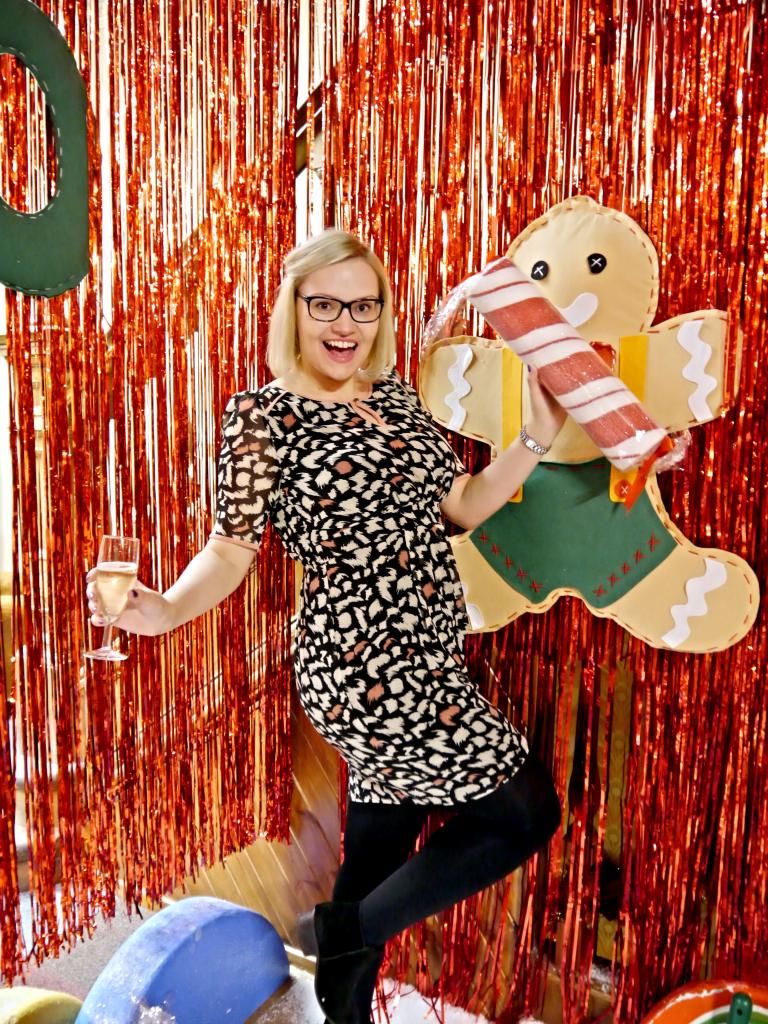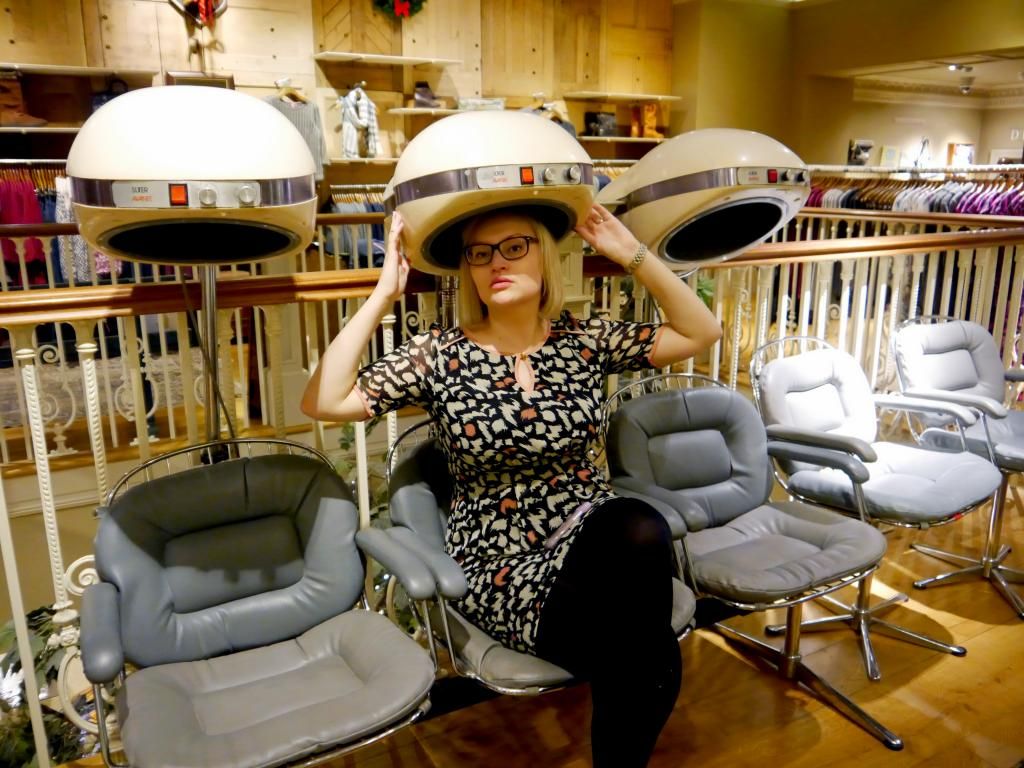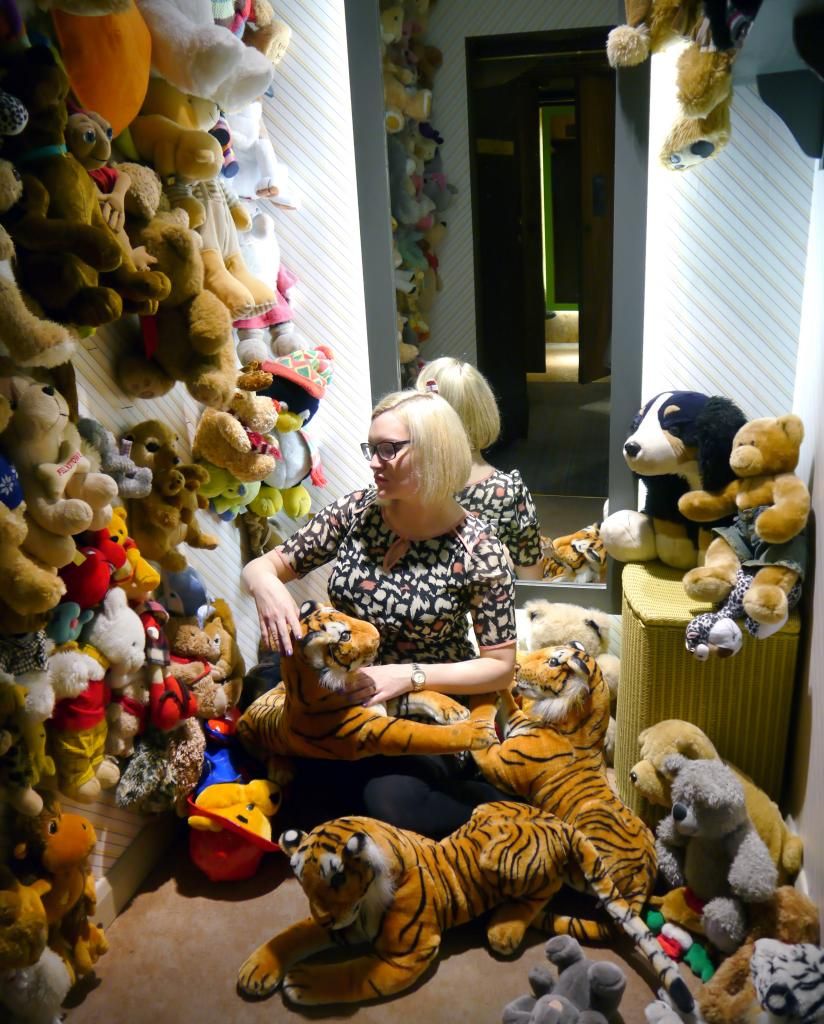 And this was before we'd seen the incredible fitting rooms! White Stuff Edinburgh's visual merchandising team are genius- setting up Narnia-esque wardrobe entrances into each retro styled room. The rooms were fantastical- and I'm not exaggerating. There was a playroom filled with stuffed toys, a 90's striped Barbie pink girl's room with working tricycle (we know- we tested it) and Wet Wet Wet poster, a tartan Scottish room, a potting shed and a tiled bathroom- toilet included! My favourite was a tropical under sea room with coral, floating jellyfish and real fish in a tank. (Admittedly the lighting in them wasn't blogger friendly but the photos are too good to waste)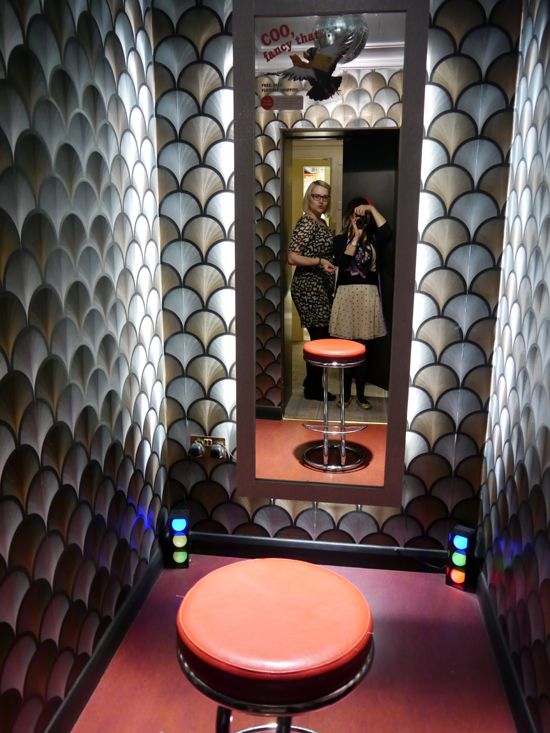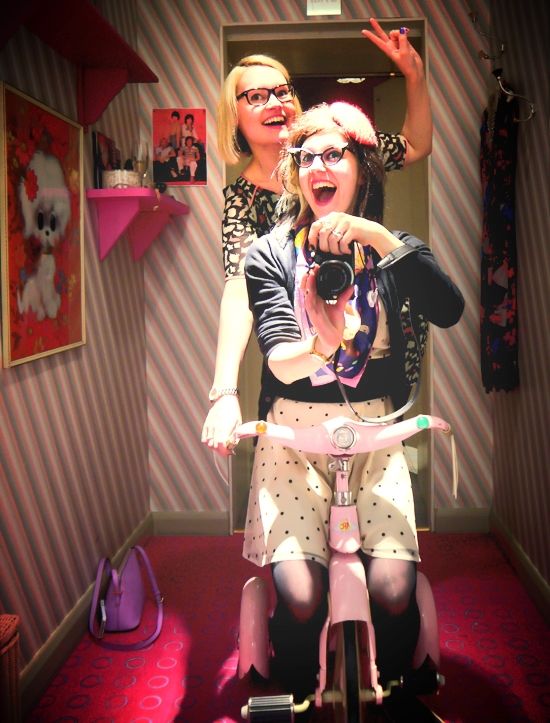 Thanks so much to White Stuff for showing us girls a good time. And for the super cosy scarf in our goodie bags- I've been wearing my bee version ever since. I got so carried away with the party that I need to come in again to properly check out the latest collection. And it wouldn't hurt to try out the fitting rooms again....
Which is your favourite?
Mega thanks to my #GirlGang babe
Miss Vicky Viola
for all the photographs. We've never looked quite as bad ass as we did riding a pink tricycle.