2014 has been a huge year for us, and Helen has had some huge outfits. Compare last year's
Outfit Round Up
to today's, you can see the style evolution in 2014 in fast-forward.
The biggest change of all has to be Helen's hair. Getting more and more ginger across the calendar, it is now a vibrant vermilion and she took it a whole sass further with her 1920s cut from
Miss Dixiebelles
. A real girl crush cut!
This is my favourite outfit for the hair: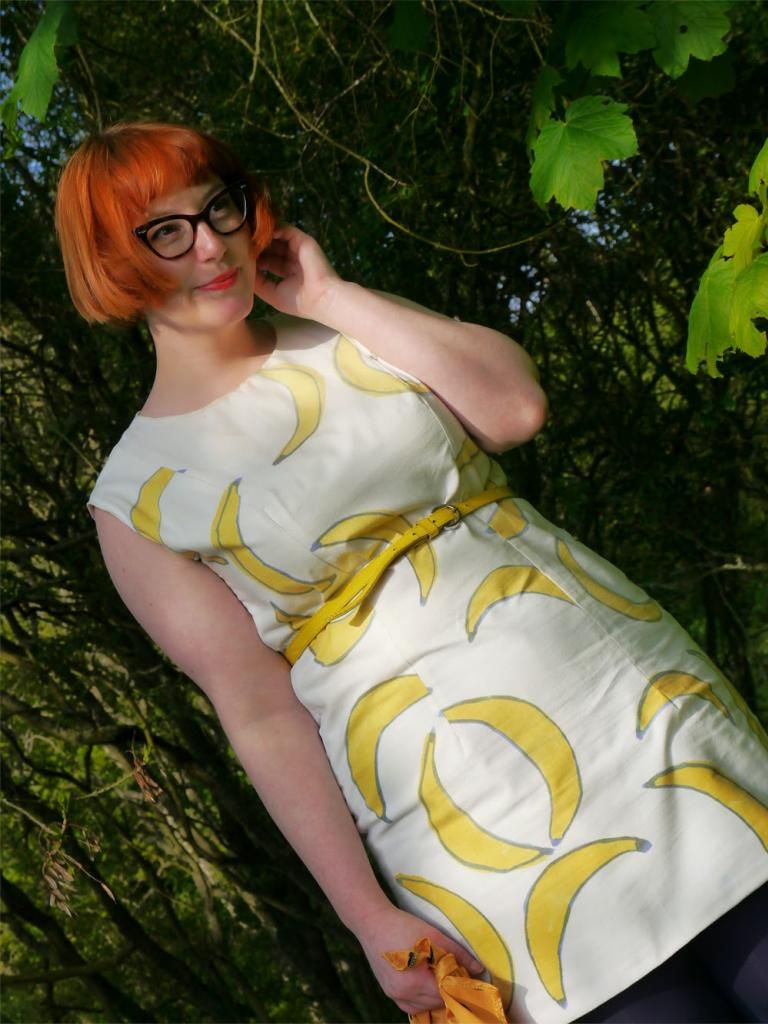 Here's a look at some of Helen's other most covetable looks: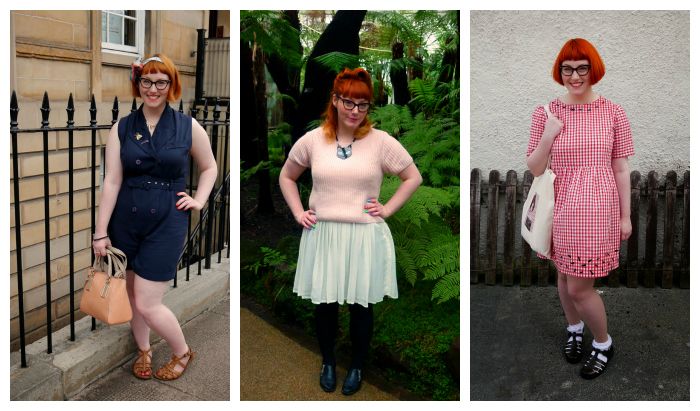 I love Helen's cutesy girly looks the best. The vintage playsuit she wore to
Vintage Glasgow
was just too darned adorable with her favourite Karen Mabon scarf and brooch. Everything about Helen's
Birthday Outing
outfit was on point- the victory rolls, Katze necklace, fluffy on tulle texture and dem nails! And who could forget the little ants she hand-painted onto this picnic blanket dress for the
Etsy Craft Party
? So sweet.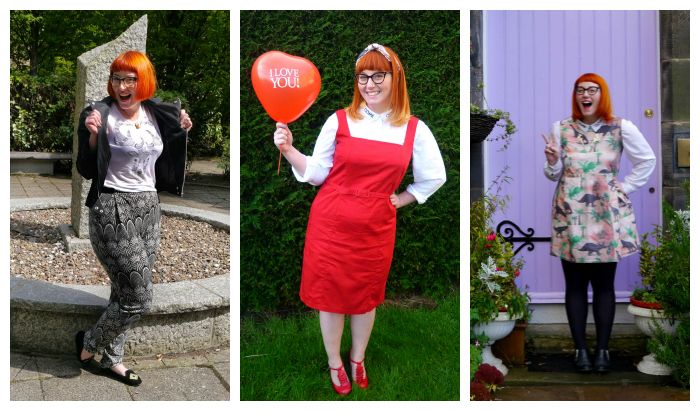 Carrying on from last year's theme is Helen's matchy matchy colour blocking. She nearly always sticks to a clean palette of white or black and then uses a bold colour pop or pattern to make her outfits stand out. A classic combination that works 100% of the time, all the time.
First is this full monochrome look for a casual day out at the
Edinburgh Festival
. I liked each piece individually but they are an easy outfit that works. Really
works.
She took colour blocking to the max with a triple hit of red for
Valentine's Day
. But her
Christmas shopping
look is one of my favourites- you can't go wrong with a dinosaur dress!
Looking back through this year's outfits, I realised that there are lots of pieces in Helen's wardrobe that I'd forgotten about. That's a new pile added to the To Borrow list. Can't wait to see what she pulls out in 2015!